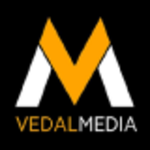 Permis conducere
Nespecificat
Candidatul Ideal
CFO Job Description

The Chief Financial Officer (CFO) of a company has primary responsibility for the planning, implementation, managing and running of all the finance activities of a company, including business planning, budgeting, forecasting and negotiations. The CFO job description should also extend to obtaining and maintaining investor relations and partnership compliance.

CFO duties and responsibilities of the job

As part of an executive management team, the CFO will have interaction with various members of a company, both senior and junior. A CFO job description should include:

Providing leadership, direction and management of the finance and accounting team
Providing strategic recommendations to the CEO/president and members of the executive management team
Managing the processes for financial forecasting and budgets, and overseeing the preparation of all financial reporting
Advising on long-term business and financial planning
Establishing and developing relations with senior management and external partners and stakeholders
Reviewing all formal finance, HR and IT related procedures
Ensure that the group companies are cooperate compliant at all times
Daily (morning) / weekly / monthly / annual reporting to CEO and Board
Ensure profitability and secure capital reserves at all times, and make sure that all necessary actions are taken to ensure profitable operation of the company.
Responsible for budgeting and forecasting in liaise with CEO and managers, and monitoring of progress weekly/monthly.
Coordinate and lead the annual audit process, liaise with external auditors.
Create & optimize financial procedures and company processes (accrual meetings, purchase orders, reporting templates etc.)
Optimize and automate as much of the accounting and reconciliation in the finance department.
Manage and keep bank accounts optimized and with backup accounts.
Ensure intra-group agreements and invoicing as if they were not intra-group.
Manage organizational cash flow and forecasting
Member of Senior Management Team (director and member of the board) responsible for Influencing company direction. growth, strategic planning, product development and financial forecasting
Ensure KPIs are set for all departments to measure performance according to goals.
Optimized and solid chart of accounts
Responsible for all financial and accounting functions including policy development and implementation, and financial system development and management.
Implement a robust contracts management and financial management reporting system; ensure that the contract billing and collection schedule is adhered to and that financial data and cash flow are steady and support operational requirements.
Update and implement all necessary business policies and accounting practices
Effectively communicate and present the critical financial matters of the Board of Directors. Revenue share and stock option plan management and control.
Development and management of internal financial controls.
Create and maintain solid reporting structure between the subsidiaries.
Manage the finance and marketing control team, evaluate individual performance and handle underperformance issues within the teams.

CFO job qualifications and requirements

The role of CFO is very senior, hence a high level of experience is expected for anyone applying for this role. A Bachelor's degree in the following will be expected for this role:

Accounting
Finance or Economics

An MBA or CPA is also highly desirable. At least 10 years' experience in the finance industry and managing a team is a must – with examples of when they have demonstrated excellence in the workplace. A CFO must display a cohesive ability at interpersonal and communication skills, both verbally and written. They must be able to engage with staff at all levels of the organisation and exercise sound judgement.

Location

Bucharest, Malta
Descrierea companiei
Vedal Media
Our mission: To Help 1 Billion People Find Happiness, Love, Financial Freedom, Health
Sigurd Vedal (CEO) Serial Entrepreneur, Investor, Life-, Business- & Relationship Coach, Influencer and a successful brand architect, rising social media star (5+ million followers/subs and growing), life coach, and self-made multi-millionaire and now he is pivoting into creating content and courses to help 1 Billion people find Happiness, Love, Wealth & Awareness? But this isn't just some fly by night crazy idea. We are putting real money and real resources behind developing an international team to monetize our - www: (2 million subscribers via email and txt) - Instagram: (1 million followers) - YouTube: SigurdVedalOfficial (25k subscribers) - Tik Tok: sigurdvedal (1,2 million followers) There are 2 online courses already 80% complete, a wide variety of projects coming in the next few months.
We are a progressive agency on the cutting edge of social media branding and influencer managing and supporting a wide variety of brands across all social and online platforms, we have gained unparalleled expertise that consistently meets the highest standards.
Our omnichannel credo
You have a story to tell! So, we dare you to exploit all wonders social media – and we – can offer you. Build your network, raise your voice, engage your audience. Through all platforms. At the same time. In the right way.
Who we are
An expanding creative network of experienced doers – building brand awareness online and offline for a diverse and demanding MORE
We are hiring
Our main assets are: teamwork and cross-functional collaboration. We encourage innovation and engagement. We celebrate success and award achievement. We are inclusive, multicultural and diverse.
Publicat 26 nov. 2021
Expiră 26 dec. 2021
Nu îți face griji, poate joburile de mai jos îți pot fi de folos
Satu-Mare, Dej, Sighetu Marmatiei

și alte 2 orașe