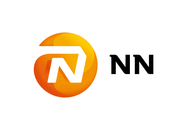 Group & Bancassurance Officer
Permis conducere
Nespecificat
Candidatul Ideal
Do you have at least 3 years of experience in operational departments within insurance or banking? Well, that's great, because we want to meet you!

The Bancassurance & Group Officer role will give you the opportunity to actively influence operational results by having a strong ownership of processes and projects, by continuously communicating with other departments and finding new better ways of doing things.

If you have a university degree, you're not scared of KPI /metrics monitoring and have some experience in automatization and digitalization of processes, then we have a good start in our conversation! If you have any underwriting experience it would be a great plus. Of course, your English skills should be well above average (in speaking and writing), as you might attend some trainings and they will be using it, for sure.

Oh… and do we need to ask you about your computer skills? Because it will be quite difficult for you unless you're already a confident user of MS Office, especially Excel and Access. We use AS400 as well, but don't worry about that – we'll teach you.

We care deeply about your personal strengths like having an easy-going personality, a sharp mind, and problem-solving skills, as well as being a keen observer of details, well organised, and, of course, a good team player.
When we meet, please make sure you will prove to be an good communicator, who is persuasive, solution oriented and always acting having the customer in mind.

Off the record: your future manager doesn't like micromanagement and she expects you to be a self-starter who has the drive for improvement, by continuous learning and professional development.
She offers flexibility regarding your need to the work from home, because we trust our colleagues for taking their job seriously and meeting their deadlines.
Descrierea jobului
You will be a great fit for the job if you:
- successfully manage Bancassurance and Group Products and the processes for B2B products
- correctly process in a timely manner the daily activities of Group Products such as: policy issuance including underwriting activities , members manual modification, anniversary modification, payments reconciliation
- ensure high level of data accuracy when you run verification/control reports on a regular basis or any time
- make sure IT processes are correct and accurate when verifying and confirming data reports
- accurately perform daily reconciliation and allocation of premiums
- smoothly collaborate with our Sales Force and insure full and correct answers
- provide valuable feedback for business, legal and technical issues implied by any modification of the contract or in relation to group and bancassurance products
- easily co-operate with other departments to solve any of the situation
- successfully perform any test required for new product implementation or any process improvement
- manage any error to find root cause and implement new controls
- ensure procedures are complete and up to date and offer any support/training to other team members

Why join us?
- we are a Top Employer certified company and we strive to constantly become better for both our clients and employees
- we value expertise, creative ideas and curiosity, so you will always find support in implementing new and more efficient ways of doing things
- we have great ambitions, so you will have the chance to really make a visible impact
- a very nice office in a non-crowded, central area of Bucharest, very close to the subway
- hybrid way of working and flexible hours, so you can make the most out of your time
- a great package to help you protect yourself and the ones that matter most to you (surgery insurance, private healthcare subscription, life insurance, voluntary pension)
- development programs (if you come with the desire to grow, we stand by you)
- extra vacation days according to your tenure, because fun & relaxation are also important
- Bookster, World Class and Atlas memberships

At NN we believe a diverse workforce allows us as a company to better serve our customers. NN Romania employs a variety of nationalities, languages and cultures, and we aim to create an environment where diversity can flourish. We foster a culture that welcomes and respects everyone.

NN wants to ensure equal opportunities and reward for all employees and extends employment opportunities to all qualified applicants and employees regardless of their age, race, religion, gender, sexual orientation, or disability.
Descrierea companiei
NN este o companie de asigurari si managementul investitiilor, activa in peste 18 tari, cu o puternica prezenta in Europa si in Japonia. Grupul NN din Romania include activitatile NN Asigurari de Viata si NN Pensii, companii lider pe pietele de profil, NN Investment Partners, numarul patru in topul companiilor de administrare a fondurilor mutuale din Romania si, incepand din 2020, si asigurari generale prin NN Asigurari SA.
Valorile NN sunt: ne pasa, suntem transparenti, ne dedicam. Acestea sunt expresia lucrurilor noastre dragi, a ceea ce credem si a obiectivelor noastre. Ne unesc si ne inspira. Si ne determina comportamentul zi de zi. La NN, consideram ca putem contribui la prosperitatea societatii si la stabilitatea economiei locale prin intelegerea si aplicarea in activitatea de zi cu zi a tendintelor globale care isi pun amprenta asupra evolutiei societatii, respectiv asupra vietii generatiilor actuale si viitoare. Ne asumam responsabilitatile etice, sociale si ecologice si utilizam resursele si expertiza NN pentru a ajuta societatea sa evolueze sustenabil. Ne implicam in identificarea solutiilor care raspund problemelor societatii romanesti si sustinem implementarea acestora ori de cate ori avem ocazia. Prin produsele si serviciile NN ne propunem sa ajutam oamenii sa-si creeze premisele unui viitor mai bun pentru ei si familiile lor. Implicarea in programe care ofera ajutor si "Sanse la viata" persoanelor aflate in dificultate este pentru noi o componenta fireasca a rolului pe care ni l-am asumat, completand atentia pe care o acordam clientilor nostri.
NN Romania in cifre: 2,2 milioane clienti unici de asigurari de viata, pensii obligatorii si pensii facultative Cote de piata decembrie 2020: • Asigurari de viata: 30% • Pensii obligatorii (Pilonul 2) - 35,83% in functie de active • Pensii facultative (Pilonul 3) - 52,2% in functie de active
Publicat 19 mai 2022
Reactualizat 16 iun. 2022
Expiră 18 iun. 2022
Nu îți face griji, poate joburile de mai jos îți pot fi de folos