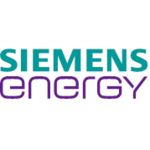 Graduate Program – Commissioning Engineer for HVDC systems
Siemens Energy
1 poziție
Anunț verificat
Textul acestui anunț a fost verificat de echipa eJobs pentru a elimina posibile greșeli sau conținut discriminatoriu.
Candidatul Ideal
Your profile
• Engineer (Electrical Engineering); Completed Electrical apprenticeship
• Electrical Bachelor degree (B.Eng. / B.Sc.)
• Electrical Power Engineering/Systems or Power Electronics Technology, Control Engineering or Automation Systems
• Sociable, curious and open to learn
• Not afraid to ask questions to understand tasks and projects
• Previous experience/involvement in student activities, NGO's
• Excellent command of English is required to work in a multi-cultural environment
Descrierea jobului
Graduate Program – Commissioning Engineer for HVDC systems – Converter Control (CCO) - 238669

DESCRIPTION/RESPONSIBILITIES:
Join the Siemens Energy Graduate Program in Romania.

What do you want to do with your future? If the answer is kick-starting your career with a 6 to 18 months program with great opportunity for growth and development, this is the place for you!

Design your future!
When you join our Graduate Program, you become a part of Siemens Energy. You get to share our purpose in energizing society by supporting customers with transitioning to a more sustainable world. You will work on real global issues and help create solutions that directly make an impact.

What's in it for you
• HW design check, cubicle electrical test (C&P cubicles)
• Offsite Testing (FPT) and Onsite Testing & Commissioning of the Closed Loop Control System (uploading of SW, preparation testing files, function test,evaluation and submission of test results)
• Offsite Testing (FPT) and Onsite Testing & Commissioning of Converter Control, Pole Control, & Grid Controller cubicle monitoring system (uploading of SW, communications check). Checking the SER (signalling, alarming) and cubicle monitoring in HMI
• Offsite Testing (FPT) and Onsite Testing & Commissioning of Plus Control ( CCS,MMS, MI)/ Valve Based Electronics(uploading of SW, checking the monitoring circuitry,checking of logical configuration). Checking the SER (signalling, alarming) and Cubicle Monitoring in HMI
• Offsite Testing (FPT) and Onsite Testing of General Interlocking and AC/DC Sequence Operation with the OLC engineer. Checking the SER (signalling, alarming) and Cubicle Monitoring in HMI
• Offsite Testing & Onsite Testing, and documentation of Functional and Dynamic Performance testing for the Station and System Testing together with Customer, coordinating with Testing Lead and IBS team
• Onsite Testing & Commissioning of HVDC Converter/Breaking Chopper together with Fiber Optic Signal Check and Converter History Document Maintainance
• Quality management: taking care and clarification of improvements, weak points, malfunctions and open points (LoP's)
• Test Documentation preparation and submission & Revision of drawings (Redmarks)
• 6-18 months full of growing, learning, responsibilities and development opportunities
• Individually designed assignments on company strategic projects
• Challenging tasks among the assignments including consulting with our management
• An experienced mentor during the program who will support you reaching your individual career goals and guide you to craft your future with us
• Our comprehensive - training plan that will fortify your communication and personal skills

Our Benefits include 7 Cards, Bookster, Meal and gift tickets, subscription to a medical clinic and much more to be discovered

Let's talk about you

What can you expect from our Graduate hiring process
• Submit your application!
• Complete an online assessment
• Time for an on demand video interview
• Come and see us for an Assessment Center!

About us and the Hub in Romania
Let's make tomorrow different today" is our genuine commitment at Siemens Energy to all customers and employees on the way to a sustainable, CO2 neutral future.

In our Business Functions we enable our organization to reach their targets by providing best-in class services and solutions in the areas of IT, Finance, Customer and more.

Be Energized. Be you.
Lucky for us, we are not all the same. Through diversity we generate power. We run on inclusion and compassion. Our combined creative energy is fueled by at least 130 nationalities. Siemens Energy celebrates character – no matter what ethnic background, gender, age, religion, identity, or disability. We energize society. All of society.

Jobs & Careers: https://www.siemens-energy.com/global/en/company/jobs.html
Descrierea companiei
With our portfolio, we are one of the world's leading suppliers of a wide range of products, solutions and services in the field of energy technology.
Publicat 17 Nov. 2022
Reactualizat 15 Dec. 2022
Expiră 17 Dec. 2022