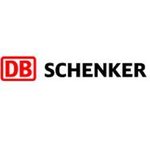 General Ledger Team Manager
Permis conducere
Nespecificat
Candidatul Ideal
At least 3 years of operational experience in the area of General Ledger or Asset Accounting of which at least 1 year in a similar team leading role;
In-depth end-to-end process knowledge;
Excellent hands-on knowledge in working with SAP FI and proficient with Microsoft Office;
Outstanding analytical and stakeholder management skills, very high customer service orientation;
Ability to lead and mentor a team of up to 15 team members, high flexibility and ability to work with minimal supervision;
Excellent English skills, additional European languages are a plus.
Descrierea jobului
Leading and developing a team of accountants of the respective process area (selection, training, appraisal, retention and development);
Achieving required service levels and implementation of continuous improvement initiatives;
Acting as escalation point and managing complaints at managerial level as well as track solutions;
Ensuring compliance with all group, business unit and local standards, policies and procedures;
Ensuring effective internal control system is in place and operational;
Establishing, maintaining and improving up-to-date process documentation;
Being a key member of the respective transition team to relocate accounting activities to Bucharest, when applicable.
Take a look at the advantages that come together with this job:
Competitive salary & benefits package;
The possibility to work from home and choose your starting time (between 8 and 10 am), because we know that productivity times are different;
Food first, right? You can use your meal tickets card to a variety of food places and supermarkets;
Vitamins and coffee are on your diet? Fresh fruits are available twice per week, but delicious coffee and other beverages are at your disposal at any time;
If you're into sports, we organize in-house sport & relax activities such as yoga. Plus, we also have a boxing room where you can get rid of stress and lose some calories;
For a larger portion of sport, we provide discounts to World Class and 7card;
We have several comfortable areas in the office where you can take a moment to rest. For the periods of exhaustion, we have the sleeping room where you can recharge your batteries and a room with massage chairs;
We care about how you feel, so you'll have access to an extensive private medical insurance and a life insurance from the first day at SGBS;
Do you like to play? There's an Xbox corner here. Enjoy yourself!;
Did someone say birthday? For your special day, you will receive a cultural voucher that offers access to a variety of cultural activities, such as: cinema, theatre, books, movie CDs etc.;
Trainings throughout your career evolution and a variety of projects that you can be involved in;
Opportunity to shift your career across different departments;
Activities that focus on creating a culture of comfort, happiness and health (.: movie nights, cultural days, social responsibility initiatives).
Descrierea companiei
At DB Schenker Global Business Services you are a partner of an accounting excellence and supporting activities team. A team that is part of a global logistics network that connects the world. With more than 76000 colleagues worldwide,we welcome diversityand thrive on individual backgrounds, perspectives and skills. Here, we encourage you to actively shape your career in a solid organization and take part in designing new traditions. Together as one team, we are Here to , we offer support to over 35 countries, 3 business units in more than 20 European languages. DB Schenker GBS is a global employer and we are constantly looking for new starters or experienced enthusiasts to join our team. We provide services in: - Finance and Accounting - Sales and Business Support - Airand Ocean Supporting Functions
Our clear strategy is to enable business services transformation through talent, quality and speed.
Being part of DB Schenker Global Business Services means:
A great place to work with an attractive benefits package, a genuine team spirit and a friendly culture Specialized process, language and skills training through a variety of methods – online, classroom and more Transparent and honest communication, excellent professional services, avariety of projects and the possibility to travel Opportunities to share your knowledge and develop your skills and, as your goals change, you can consider shifting your career across different departments of our organization An innovative office space that combines creativity, relaxation and fun A Working on Wellbeing Laboratory focused on creating a culture of comfort, happiness and health whilst encouraging sustainable communities within SGBS
Build your career in a growing organization and take part in designing new traditions.
Publicat 1 iul. 2021
Reactualizat 31 iul. 2021
Expiră 31 iul. 2021
Nu îți face griji, poate joburile de mai jos îți pot fi de folos