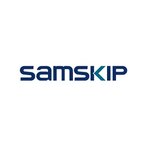 Full Stack Software Engineer
Permis conducere
Nespecificat
Descrierea jobului
Become part of a highly professional and future-focused software development team that is integral to the success of our international transport operations
Samskip is a large, international company that organizes thousands of transport movements every week. Our web portal acts as an essential tool that our customers (and employees) rely on to perform actions such as booking sea-freights and ordering containers. It's a valuable 24/7 resource, run by an experienced team that is committed to the highest professional standards. If you have the skills to become part of that team as it collaborates to develop interesting IT products, read on and find out more about Samskip.
Agile and continuous development for evolving business needs
You will be a part of the team that focuses on developing a Customer Portal (Service Web) whose main purpose is to enable communication between the company's IT systems, combining their core features into a user-friendly web portal. Working with legacy systems such as ReactJS and AngularJS (maintained by Facebook) and .NET Core and ASP.NET stack (maintained by Microsoft), we deploy robust IT systems that specialize in certain domains.
The development team strives for mature, stable development frameworks that deliver competitive software performance, eliminate the risk of failure, and ensure scalability for future developments. The team practices continuous development within an agile, modernized software environment where business needs can be solved quickly on an ongoing basis.
Flexible, professional and organized
As a Full Stack Software Engineer you need the flexibility to work on specialized front- and back-end projects simultaneously. Further, you should be an organized multi-tasker who can commit to a predefined sprint plan whilst also performing hotfixes that need to be solved ASAP. We expect professional results and you must be on time for Planning-, Retro-, Daily- and Demo meetings. Your specific responsibilities include:
Maintaining and developing end-to-end fully scalable websites;
Implementing and documenting stable web APIs which are relied on by both internal software teams and/or 3rd parties;
Implementing professional web designs and deliver UIs that attract users;
Dealing with ad-hoc requirements and/or issues with web products your team is responsible for.
A great career in a great company
Samskip is committed to innovating and applying sustainable and multimodal transport links across Europe. Our office in Cluj-Napoca plays an important role in this network. It's busy, it's fun and every day is different as you work with a diverse range of colleagues to deliver 21st century solutions for a large portfolio of well-known customers.
Moreover, we want you to grow and thrive with us. That's why you'll have access wide-ranging development opportunities including training and e-learning through our Samskip Academy. And we do all to ensure that Samskip is a company where colleagues become friends. Other benefits include:
A competitive compensation package;
21-25 days of annual leave;
Meal ticket;
Transportation allowance;
7Card sports subscription;
Medical insurance;
A laptop and a mobile phone.
This is what success looks like
To succeed in this role you need a solid software engineering background in both front- and back-end development. We are a Microsoft suite so .NET experience is very important. You must have a good eye for design and proven hands-on experience in modernized front-end web development with one of today's leading web frameworks such as Angular, React, (Vue).
Beyond that, you should know your way around C#, .NET (Core vs Framework), REST, HTTP, Swagger, SQL, Angular, React and Git. Although the development team uses modernized web development tools you should be open to legacy systems such as notions like SOAP (WCF Services), FTP, IIS etc. The team focuses on deploying stable and smooth-running software that meets today's modernized requirements, so a good understanding of an on-prem infrastructure combined with cloud infrastructure is important.
All of this demands highly evolved critical thinking and problem-solving skills and the proven ability to quickly master new techniques within a SCRUM/Kanban Agile methodology. You will also need excellent communication and collaboration skills as you influence, negotiate and present information to engage others in our quest for framework simplicity and efficiency. The more technical requirements are:
A degree in Computer Science or similar and work experience with C# in a large-scale web application set-up;
Transport/Logistics industry experience is a plus;
Excellent knowledge of C#, .NET Core and ASP.NET. as well as excellent knowledge of software security such as basic principles of JWT, HTTPS and auth roles in .NET;
Good knowledge of a RESTful infrastructure and basic knowledge of SOAP (WCF services is a plus) and DNS set-up;
Good knowledge of HTML, CSS, SASS / LESS (experience with Tailwind is a plus), XML and JSON;
Excellent knowledge of ReactJS (experience with Redux is a plus) and basic knowledge of Angular and/or AngularJS;
Excellent knowledge of DB query languages such as Oracle SQL and MSSQL;
Excellent knowledge of Visual Studio, Visual Studio Code, and common DB IDEs, with excellent knowledge of Git (experience with GitFlow is a plus).
Basic knowledge of cloud infrastructure and experience with CI / CD setup (experience with Microsoft Azure is a plus);
Excellent written and spoken English language skills.
Move fast!
Do you think you could be a great asset to Samskip based on everything you've read here? Don't hang around! Click on the button below and send us your CV. If you have any questions about the vacancy feel free to call us on +31 (88) 400 13 93 or send an e-mail to: career.management@samskip.com.
Publicat 15 oct. 2021
Reactualizat 22 oct. 2021
Expiră 14 nov. 2021
Nu îți face griji, poate joburile de mai jos îți pot fi de folos
București, Cluj-Napoca, Iasi