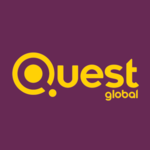 Facility Admin/Personal Assistant
Candidatul Ideal
YOUR PROFILE
Experience in a similar role
Ability to quickly develop professional relationships
Strong influencing and consulting approach
Strong organizational skill with the ability to multi-task and prioritize
Strong communication skills and ability to influence stake holders across the board
Strong in analytics with good working knowledge of Microsoft packages
Experience of working in a global environment desirable – other countries
English skills

OUR BENEFITS
Powerful teams, open and friendly working atmosphere as well as flat hierarchies
Exciting projects at a high technological level
Flexible working hours
Further training and development opportunities
Descrierea jobului
YOUR RESPONSIBILITIES
Coordinates the correspondence flow and communications by phone, fax, email of the various institutions;
Select, distribute and send written correspondence;
Responsible for the good organization of the General Director's agenda, whom she/he assists in her activities, at her request;
Realizes and reports a series of situations required by company management;
Supervises and ensures the resolution of administrative tasks;
Check the assets of the companies based on the documents;
Supervises the collection of recycled materials / their disposal according to wear and value;
Updates information in the guestbook, server room book, vendor book, customer book, material transfer, access card and physical security;
Assign temporary access cards to visitors;
Ensures compliance with the access rules for foreign persons in the office area at the headquarters;
Ensuring the location of tables and offices for new employees/or the movement of employees within the projects;
Liaise with suppliers and order materials (eg water, stationery, coffee, maintenance and cleaning materials, etc.)
Obtain budget approval;
Ensuring the solution of technical faults - informs employees and makes contact with the service provider;
Contact service providers, upon request, to obtain offers;
Proposes the main elements for the service contract and monitors their conclusion and development
Ensure the connection with the courier companies for sending/receiving equipment and documents for the employees who carry out their activity remotely;
Other ad-hoc activities that may require attention
Descrierea companiei
QuEST is a global product engineering and lifecycle services company. We engineer solutions for a safer, cleaner world in industries like Aerospace & Defense, Automotive, Energy, Hi-Tech, Medical Devices, Rail and Semiconductor. We offer end-to-end engineering solutions across product development, product lifecycle management and digital transformation for our customers. We help redefine engineering strategies and take ownership to execute those by leveraging our global work force in a seamless fashion. By building long-term sustainable partnerships, we help our customers accelerate product development and innovation cycles, reduce total cost of ownership, create alternate revenue streams, enhance consumer experience, enable services based business model and make manufacturing processes and operations more efficient. We invest in enhancing our engineering capabilities, use digital technologies and generate ideas to help our customers solve complex engineering challenges.
Who We Are As A Company
We are a global Product Engineering and Lifecycle Services Company (Mechanical, Electronics, Software and Digital) that has retained its focus on solving challenges faced by our customers through the entire product lifecycle. (Engineering Services/ER&D services/PES/ Outsourced Product Development services)
What Do We Stand for? How Do We Define Our Target Industries?
We serve global companies in the most essential industries which consider engineering to be at the CORE of their business success. These companies develop products and services based on technologies native to their industries which enable them to make journeys safer, the world greener, connect people to opportunities, add comfort to homes, power communities, enhance peace of mind, and give hope to patients. Our target industries include Aerospace & Defense, Automotive, Energy, Hi-Tech, Medical Devices, Rail and Semiconductor.
What Category of Services Do We Provide? Where Do We Fit in the Market Place?
We provide services and solutions across the product lifecycle – from detailed design to product realization, and after-market solutions. We help the Engineering, R&D, Digital, Manufacturing, Supply Chain and Enterprise Software departments of our customers.
Publicat 21 Nov. 2022
Expiră 21 Dec. 2022