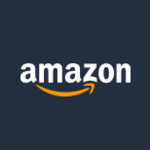 Experienced Operations Manager
Permis conducere
Nespecificat
Candidatul Ideal
BASIC QUALIFICATIONS
University degree
Experience managing managers and thus indirectly managed mid to large team(s)
Possess strong communication and leadership skills
Able to work in an ambiguous, dynamic & 'internet-speed' environment with tight deadlines
Have an absolute passion for ensuring a great customer experience
Possess exceptional skills in data manipulation and analysis
Outstanding attention to detail
Exceptional problem solving & analytical skills
Be a self-starter
Attention to detail and proven ability to manage multiple, competing priorities simultaneously
Experience in business process improvement
Masters in Business administration
Experience in Compliance/regulation area.
Descrierea jobului
Amazon.com operates in a virtual, global eCommerce environment without boundaries, and operates a diverse set of businesses in seven countries, including Retail, third party marketplaces, eCommerce platforms, web services for developers.

We are looking for talented Operations Manager Compliance to support our rapidly growing and evolving businesses. You will support the business by managing compliance managers who will manage specialists working on product compliance reviews. The classification should be according to the country specific product compliance regulations and trade requirements. You will work directly with program teams, Retail teams, Legal, and a variety of global internal businesses and outside vendors to drive operations goals related to product compliance across the supply chain.

Role and Responsibility:
You will be responsible for multiple operations teams supporting multiple categories that work on Amazon Catalog to classify products which in turn enable a reliable and operationally effective flow of products across borders, and thus suffice Amazon internal customers across the globe to deliver to their requirements. Duties may include, taking part in planning, organizing and directing the work of compliance managers or others, strategize and drive compliance managers to execute procedures on work received, to estimate time on new jobs received, to check accuracy / quality of classification done, to ensure records are maintained accurately, and to ensure utilization (or related metrics) of team is high. As an operations manager, you would be responsible for managing a team of around 50-60 specialists and would have 3-4 catalog managers reporting into you.
· Manage specialists and managers in driving operations goals and in turn support internal business units to ensure compliance with product compliance regulations and other trade requirements.
· Manager of frontline managers for global classification/rule writing programs that will result in duty savings and ultimately benefit the programs.
· Work with various Amazon teams to formulate strategy, seek automation opportunities and leverage technologies.
· Work with Amazon's internal technology teams to develop creative and best-in-class product compliance business processes that can scale up.
· Leverage data to continuously improve Product Compliance at Amazon.
· Link all the programs to business metrics and built solutions keeping that in mind.
· Work with various internal teams (e.g. supply chain, Retail teams, system teams, Trade program teams) to help drive tools, best practices and process improvements that affect classification speed of the program.
· Scale up team by proper budgeting and co owning the budget.

Key Performance Areas:
· Attract talent and makes right hiring decisions, On-boarding and continuous development of team and maintain a high delivery bar.
· Deliver business goals for processes handled.
· Operational goals for respective business functions measured under Cycle Time/ Productivity/ Quality/ Cost metrics.
· Mentor and guide Quality lead / Process Expert to manage quality, to improve process efficiency, to minimize variation, and to conceptualize, design & deliver training sessions to the team.
· Co-owner in the process of budget planning.
Descrierea companiei
Amazon.com, Inc. is an American multinational technology company which focuses on e-commerce, cloud computing, digital streaming, and artificial intelligence. It has been referred to as "one of the most influential economic and cultural forces in the world", and the world's most valuable brand. It is one of the Big Five American information technology companies, alongside Alphabet (Google), Apple, Meta (Facebook), and Microsoft.
Publicat 16 mai 2022
Reactualizat 15 iun. 2022
Expiră 15 iun. 2022
Nu îți face griji, poate joburile de mai jos îți pot fi de folos