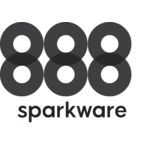 English Customer Representative (Canada)
Permis conducere
Nespecificat
Candidatul Ideal
- B2+ fluency in English, both verbal and written.
- Service mindset, good negotiation skills, empathy and customer focus.
- Confident written and verbal communicator.
- Reasoning skills, analytical abilities and the ability to make decisions.
- Strong team player, confident and flexible when required.
- Excellent multi-tasking skills, ability to work under pressure.
- Computer literacy.
- Willingness and ability to work out of regular business hours – for example nights and weekends.
- Ability to work independently, in a dynamic and fast-moving pressured environment.
- Must promote the interests and the company values to our customers at all times.
- Problem solving, investigative and multi-tasking skills, with the highest attention to detail.
- Ability to work in a multicultural environment.

Nice to have/ Desirable:

- Experience in Contact Center.
- Experience in the Online Gaming Industry.
Descrierea jobului
As a Customer Representative at 888Sparkware, you will be responsible for:

Maintain the highest standard of quality and quantity of responses on all Customer Operation-related topics and aspects of the role –. general account queries, gameplay, payment info and checks, withdrawal checks, Responsible Gaming, and Regulatory Compliance, Anti-Money laundering, and Under-Age prevention checks with external agencies.

The Support Department operates a variety of 9-hour long shifts (with 1 hour paid break included), between 3pm and 7am, Monday to Sunday.

- Handling all customer related queries via all contact channels: phone, chat and emails.
- Maintaining the highest standard of quality and quantity of responses on all Customer related topics (ie. general account queries, game play, payment and withdrawal queries, Responsible Gaming and Regulatory Compliance as applicable).
- Working according to established standards as part of the Team alongside the Team Leader & Supervisors.
- Escalating sensitive cases according to set procedures to relevant department.
- Performing additional tasks as required by the Team Leader, Supervisor, Customer Relations Managers, Operations Managers or Head of Department.
- More experienced agents may be asked to assist with mentoring new team members.
- Test new games, products and software if required, and provide feedback.
Descrierea companiei
SparkWare Technologies an 888 company is a software development center operating in Romania since 2013 as part of a multinational listed group, developing products and solutions in the online entertainment domain.
SparkWare Technologies provides an end to end offering including an online platforms infrastructure, backend, back office tools, payment processing, CRM, risk management and multiple SW clients using various technologies such as HTML5 .Net/ C#, C++, etc.
We are dynamic, creative and quality oriented company providing our employees with a challenging and rewarding experience with plenty of opportunities for both internal and external training and a culture that encourages experiencing with different technologies and a possibility of working on different aspects within our solutions range.
Website http://www.sparkware.ro
Publicat 6 oct. 2021
Reactualizat 20 oct. 2021
Expiră 5 nov. 2021
Joburi similare