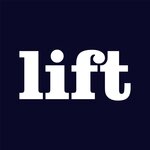 E-commerce Junior KAM/ Junior Account Manager
Permis conducere
Nespecificat
Candidatul Ideal
You are creative, curious, innovative, independent, funny, quirky, witty, different. You don't mind breaking things…you also don't mind fixing things. Are you passionate about retail, data, ecommerce, analytics or graphic design?
You like to collaborate and dot your I's and cross your t's. You love to learn and you are probably working towards a degree in a relatable field or have previous experience working in retail.
We're looking for the role of
E-Commerce Junior Account
with previous work or internship experience who have an interest in e-commerce, retail, marketing and graphic design.
The Challenge:
As an E-Commerce Junior Account you will support the Ecomm Team or each department. We are responsible for leading strategic change management initiatives, analyzing market trends and sales data from internal platforms to gather insights, conducting business reviews, exploring opportunities for new tools and marketplaces and working cross-functionally with the marketing, brand management and data teams to execute on projects.
#YOURpassion #OURdesire
IF YOU/R:
✔ Friends consider you a magician in the art of conversation and you like to interact with people.
✔ Passion is to constantly find solutions to any dilemma.
✔ Easily create relationships and adapt to new challenges.
Then what are you waiting for?
We wait for you in our team!
How we want you to be:
with
#SuperPowers
With super communication and relationship skills - we listen, we learn and we try to build relationships based on trust and collegiality;
Super curious and organized - we like to develop and we manage to do this only if we are curious and organized to follow the tasks and fit into the ddl.
Super ability to convince the customer that the problem they are asking for requires a certain amount of time.
Super Adaptability - if you are able to adapt and see any change as an interesting opportunity for professional development, this role is for you.
Descrierea jobului
What will we do?
Managing customer accounts, orders, and delivery;
Reviewing all sales orders, handling all incoming calls for the orders, answers questions from potential & existing customers regarding our products, resolve product or service problems by clarifying the customer's complaint;
Determining the cause of the issue; selecting and explaining the best solution to solve the issue; expediting correction or adjustment; following up to ensure resolution;
Promptly responding to customer queries via email, live chat, video, phone, and social media channels;
Identifying common problems and escalating them to management, along with possible suggestions for improvement, wherever possible;
Develop online activation plan to support new product launches;
Online merchandising;
Control products visibility on partners' web-sites;
Manage and maintain brand level scorecard reporting to commercial sales & brand marketing teams.
What we want from you:
Education- Bachelor's degree in business, communications, or a related field may be advantageous.
Understand ever-change needs of customers and implement the best solutions;
Experience - at least 1 year in customer support, understanding of workplace critical issues, and mastery of the ability to discuss with different customers at multiple levels;
Knowledge in using Microsoft Excel / Word;
Speaking and writing skills-are the job's most important requirement combined with excellent grammar and formatting skills;
Knowledge of backend e-commerce platforms, preferably Shopify, eMag marketplace preferred
Proactive attitude in identifying, signaling and proposing solutions regarding various challenges or problems encountered during the performance of tasks.
What you will find with us:
A job in which your development through projects, workshops, trainings and managerial guidance is a priority for us;
A recreation area, where you can put your thoughts in order, you can enjoy the moments of break or you can turn it into a perfect space for socializing with the team members;
A place where your ideas can really make a difference;
High-performance work environment, in which success is rewarded as it should be.
Descrierea companiei
Imagine if you had a billboard and could change the message for each vehicle that drove past. Now imagine that you could turn it off for some people who you didn't think were potential customers. Finally, and most importantly, imagine only having to pay when someone actually read your message and followed through by contacting you. That's our teams' superpower, it is what we do on daily basis.
LIFT Agency is a US-based company that drives digital marketing and e-Commerce to the next level. Our growth has been dramatic over 500% each year, but we remain competitive, and innovative. We hire remarkably smart and driven individuals that collaborate and thrive on building a company that is disrupting the way eCommerce is done.
We use state of the art techniques for driving sales in all major markets: United States, Canada, Europe, and Australia.
Starting in 2020, we have opened branches in Bucharest and Brașov from where we manage several sales channels for our beauty and fitness brands.
Publicat 27 ian. 2022
Reactualizat 26 feb. 2022
Expiră 26 feb. 2022
Nu îți face griji, poate joburile de mai jos îți pot fi de folos
2500 - 3500 RON / lună

Arad

București, Ilfov, Chiajna