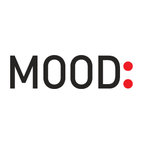 Dispute Specialist with German
Permis conducere
Nespecificat
Descrierea jobului
Requirements:
- English – advanced level, verbal & written German - advanced level, verbal & written
- Accurately enter data in ERP System on the order > contract > billing > payment lifecycle
- Outstanding verbal and written communication skills and the ability to prioritize and multi-task
- Responsible, well organized, thorough, proactive, ability to manage own time effectively
- Ability to work as part of a team or alone
- Data literacy: competence in finding, manipulating, managing, and interpreting data
- Excellent knowledge of MSOffice applications
- Strong ability to effectively collect, while maintaining good relationships with customers

Responsibilities:
- Create and maintain customer cards with their physical and financial details
- Create contracts, amend existing contracts, perform quality check on contracts before activation
- Create quotes and orders with relevant equipment/labour/services
- Evaluate credit worthiness, establish deposit and autopay requirements
- Perform recurring billing, sales order billing, service billing, adhere to specific customer billing needs
- Liaise with Ops, Sales, Engineers, Finance, subcontractors etc for chasing backup documents
- Distribute invoices through the agreed contractual methods (email, post, portal etc), ensure
customer approvals are received and cash collected
- Apply cash receipts, research and reconcile payments or unapplied cash receipts, work with
AR/Finance on non-standard accounts
- Process AR subledger transactions through the system: credits, reinvoices, refunds, buyouts, write
offs, adjustments etc and ensure proper authorization
- Expedite timely payment via phone, e-mail or collection letters, create plans for aging reduction and
negotiate payment plans
- Respond to client inquiries regarding AR status like invoicing, contracts, orders, past due accounts
etc
- Resolve customer disputes, determine root cause and work with the customer or internal business
owner to resolve the issue that is preventing payment
- Perform timely execution of month end closing procedures
- Evaluate and update billing AR and Finance processes and procedures
- Device management (Audio; Visuals)
- Meet department-standard metrics while maintaining high quality performance
- Work in cooperation with AR, Finance, Sales, Operations and other departments to ensure quality
customer service is provided
Descrierea companiei
Remember the last time you danced in a supermarket or while shopping for clothes? We are the ones playing that music for you.
Mood Media is the Global Leader in elevating Customer Experiences – combining Sight, Sound, Scent, Social Media and Mobile Solutions to create greater emotional connections between brands and consumers. Our clients include companies of all sizes and market sectors, from the world´s biggest brands to thousands of small businesses. Our solutions reach more than 150 million people every day at 500,00+ client locations in 106 countries.
For further information about Mood Media, please visit www.moodmedia.com.
Publicat 29 apr. 2022
Reactualizat 27 mai 2022
Expiră 29 mai 2022
Nu îți face griji, poate joburile de mai jos îți pot fi de folos