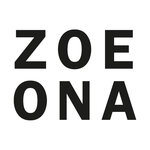 Digital Content Creator with Video skills
Candidatul Ideal
We are looking for a bright, enthusiastic Digital content creator to join our team based in Floresti , Cluj ! NO REMOTE work in the beginning !
Please read the information below carefully before applying and please note that in order to be considered for this role you MUST have strong demonstrable experience and you need to apply with a CV .
When sending your application, please detail your level of proficiency with content creating , posting , ads experience and highlight which Apps you have used previously.
Salary is competitive .


We are looking for a bright, enthusiastic Digital content creator to join our team based in Floresti , Cluj ! NO REMOTE work in the beginning !
Please read the information below carefully before applying and please note that in order to be considered for this role you MUST have strong demonstrable experience and you need to apply with a CV .
When sending your application, please detail your level of proficiency with content creating , posting , ads experience and highlight which Apps you have used previously.

Salary is competitive.

Overview:
* Liaise with production team, for planning of the intakes for shooting posting etc
* posting planning weekly
*Tight contact with logistics department for sending out blogger packages , around 100 per week !
* posting in Instagram on 3 accounts ,
* content planning
* reels posting with planning
* targeting bloggers for Instagramm marketing
* keep the contact with the influencers
* planning for foto shooting
* planning and preparing make-up hair for the shooting
Descrierea companiei
ZOE ONA PRODUCTION SRL - producator si exportator tricotaje si confectii textile.
For 5 years ZOE Ona Production Srl develops, produces and procures textiles for industry and commerce.

During this period, ZOE Ona Production has established itself as a leader in this field.
Ms. Ona is an experienced shopper and product manager.
With her own knitwear label Zoe Ona, she was among others at Mercedes Benz Fashion Week in Berlin. Furthermore, she has many years of experience in knitting consulting.
On request, we also work closely with your designer and constantly develop new patterns and structures or exchange inspirations and opportunities.
Zoe Ona Production offers a complete package ,from yarnbuying , planning and production to the delivery of the finished product.
From the procurement, creation of prototypes to the sales pattern and the production you have only one contact person with us.
Publicat 11 mai 2022
Expiră 10 iun. 2022
Joburi similare
1500 - 2000 RON / lună

București, Buzau, Ploiesti

1500 - 3000 RON / lună

Remote (de acasă)