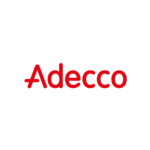 DevOps
Adecco Romania
1 poziție
Anunț verificat
Textul acestui anunț a fost verificat de echipa eJobs pentru a elimina posibile greșeli sau conținut discriminatoriu.
Descrierea jobului
Client Description:
HCL Technologies este o companie multinațională de servicii și consultanță în tehnologia informației, cu birouri în 50 de țări, o rețea mondială de R&D, "laboratoare de inovare" și "centre de livrare", peste 187.000 de angajați, iar clienții săi includ 250 din Fortune 500 și 650 din cele 2.000 de companii globale.
Responsibilities:
Evaluate, select, design and configure security infrastructure systems in a global environment.
Support and conduct internal audits, help mitigate findings and implement improvement measures.
Identify, integrate, monitor and improve infosec controls by understanding business processes.
Work in support of the Senior Information Security Engineer enhancing the security direction for the organization including systems, networks, user services and vendor development efforts.
Install, configure, manage, and maintain mission-critical enterprise applications such as AV, patching, SIEM, DLP, log management and other technical controls.
Troubleshoot security system and related issues.
Assist with complex projects and ongoing support of security operations.
Conduct network and system tests via simulation or other means to highlight and find any weaknesses that may be exploited.
Assist in defining security requirements and review of system to determine if they have been designed to comply with established security standards. Develop new standards as necessary.
Requirements: Continuous Performance Management.
Measuring performance and working with developers and QAs to improve it.
Working closely with Internal/External Stakeholders, Development Architects/Managers & developers, across locations, to ensure timely delivery
Build quality frameworks to provide feedback loop to developers to easy and improved contribution Collaborating with and providing assistance to engineering teams as we work together to create new and enhance existing solutions
Provide ongoing technical assistance in areas including model database management, configuration management, and simulation runs Work with Release Manager and development teams to deploy software releases
Manage your own workflow and priorities based on departmental and organizational priorities. Complete work with minimal supervision.
Work with development teams to assist with various automation and configuration tasks
Develop, support, and improve tools for continuous integration, automated testing and release management
Strong knowledge of networks, compute, cloud, virtualization, network infrastructure, telecom networks, circuits, datacenter technologies and best practices
Provide expertise developing code that provides predictive results from analytical trending and modeling
Provide support and training for developers, quality engineers, system engineers, and project/product managers
Create, develop & manage the deployment architecture for the application
Design, develop, improve operational processes including automated backup and recovery procedures, security and patch management
Proven Hands-On experience in Docker and Kubernetes container solutions
Lead and Coach the DevOps team
Candidate Profile:
Core activities:
Need to have a professional experience of at least 3-4 years acquired in monitoring and improving DevSec Ops tools and processes.
Design, implement, support and evaluate security-focused tools, vulnerably management tools and services.
Conduct periodic Vulnerability assessment.
Participate in incident handling and other related duties to support the information security function.
Cloud Security Certifications like Azure Certified Security Specialty is preferred.
Industry recognized certification (CEH) is preferred
Descrierea companiei
Grupul Adecco este lider mondial în furnizarea de servicii specializate de resurse umane. Serviciile pe care le oferim vin ca o oglindire a cunoașterii pieței din România și a înțelegerii clare a nevoilor clienților, ca rezultat a 50 de ani în care am acumulat experiență și cunoștințe și în care am implementat tehnici și metode moderne de lucru.
Publicat 22 Sept. 2022
Reactualizat 20 Oct. 2022
Expiră 22 Oct. 2022