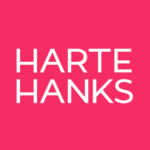 Permis conducere
Nespecificat
Candidatul Ideal
Overview of Job Responsibilities

Database Developer will be responsible for developing and maintaining Single Customer View databases for our key client hosted solutions. The Database Developer will be hands-on database/solution developer and will have domain knowledge relevant to an implementation with a focus on efficient and effective delivery. The role provides a great opportunity for an Database Developer with Java knowledge to work on the integration layer with multiple connection points it gives great exposure to modular architecture.


Qualifications, Knowledge, and Skills

Experience/Knowledge/Skills:

· Strong understanding of relational and non-relational database design and ETL development, any data hygiene and marketing data parsing industry experience is preferred

· Strong technical skills across platforms, including Linux, Windows, Oracle and Java

· Good understanding of Enterprise Data Warehouse Concepts Implement and maintain the database design

· Agile projects working Experience

· Experience with version control tools such as "Git"

· Hands-on experience with Code Reviews

· Good understanding and background in Single Customer Views and data flows

· Solid experience with performance optimization

· Can communicate effectively with across teams to ensure efficient solution delivery

Measures of Performance

· On time delivery of assigned tasks

· Delivery of assigned tasks according to budget (estimates)

· Quality of delivery

· Effective solution and system design

· Ability to work in a team environment

Personal Attributes

· Strong oral and written communication skills

· Ability to learn new technologies related to the database/ETL development

· Ability to complete multiple tasks and projects within deadlines
Descrierea jobului
Essential Responsibilities and Deliverables

The specific responsibilities include, but not exhaustive - as the successful applicant will be expected to bring with them the experience to develop the role and responsibilities in line with the business and client requirements:

Function Specific:

· Engagement with existing client's solutions on delivery and design to support business requirement changes and deploy new solutions

· Create database objects (tables, indexes, etc.)

· Assist team members (Developers/QA/Dev-ops) with database activities.

· Base knowledge of JAVA code

· Has knowledge of commonly-used concepts, practices, and procedures within Database Marketing

· Ability to produce quality code on schedule

· Ability to participate in Code Reviews and brainstorming activities

· Ability to identify and solve problems of moderate to high complexity

· Ability to work in a team environment

· Ability to work on multiple assignments concurrently under aggressive deadlines

· Develop technical solutions for a defined project

· Requirements elaboration and analysis

· Adhere to a structured development environment

· Work estimation and personal time/schedule management

· Debug and maintenance of existing code

· Integral participation in team meetings and collaborative efforts

· Seek and utilize support and coaching from others

· Offer support and coaching to others

· Product functional and structural architectural design and methodologies.

Supervision:

· Typically reports to a Technology manager

Critical Working Relationships

· Works driven by client associated project teams, internal and external to Harte Hanks

· Supports and solicits input from team members at all levels within the organization
Descrierea companiei
We are Harte Hanks.
We are a team of passionate marketing professionals, working to connect your brand with your customers to move them from awareness, to action, to brand loyalty.
We develop integrated, multichannel marketing solutions that deliver millions of customer interactions every day through traditional, digital, social and emerging marketing solutions.
We are one of the world's leading marketing service organizations, creating connections and delivering real impact for some of the best-loved brands in the world.
Publicat 1 iul. 2021
Expiră 31 iul. 2021
Nu îți face griji, poate joburile de mai jos îți pot fi de folos