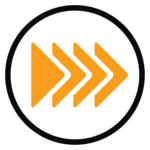 Permis conducere
Nespecificat
Candidatul Ideal
You have a strong interest in Market Research and proven experience working in Excel and SPSS or R, Matlab or any statistical program.

Why this is for you

•You are fascinated by data and numbers
•You know how to work with a statistical program (SPSS, R, MATLAB, SAS…)
•You're an excellent communicator
•You're fun to work with 😉
•Proficient in English, both spoken and written.

Why this isn't for you

•You hate Excel spreadsheets
•Helping colleagues is not your primary goal in life; you prefer focusing on your own projects
Descrierea jobului
As a Data Analyst, you are a member of Project Services: a multi-disciplinary team managing research projects from A to Z, from initial set-up to preparing client-ready deliverables. You will support projects for cool companies such as Nike, Nestle and Lion.

Within your team, you are responsible for analyses and reporting. You manage the project from an analytical point of view. To do this, you process data in various ways, from manipulating data in analytical tools to table reporting and charting. Together with the consultant team, you dig into the project, searching for the most important findings.

You support senior team members in analyzing and reporting more complex and technically challenging projects.

•Quality Control: You run data checks on raw data to ensure the quality of technical survey implementation. You do this by visual scanning the dataset and data manipulation where needed.
•Data handling: You manage datasets and prepare them for further analyses (data cleaning, restructuring and reweighting).
•Analyses and reporting: You are in the lead for analyzing and charting surveys. You also correctly interpret technical briefings to create basic table reporting with the appropriate tools. You take full ownership in running descriptive univariate analyses and chart results based on a concrete briefing. Finally, you analyze and report simple qualitative research plug-ins.

Joining InSites Consulting equals joining a highly passionate and dedicated team where innovation and forward thinking are stimulated. You will work in an informal, fast-paced and global culture, with ample chances for personal development and learning opportunities. We strive to be an open and transparent company which everyone is invited to participate in. It's a fact, we aim high! So from time to time, we have to let off some steam. Fun is definitely part of our culture.
Descrierea companiei
At InSites Consulting we blend academic visionaries, passionate marketers and research innovators to take the research industry forward every day. We help our clients to let go and delegate real power to consumers, the ultimate key to making better marketing decisions and driving business growth. Today, more than 600 enthusiasts working in 18 offices and 7 partner hubs get their energy from helping world-leading brands to excel in marketing and to develop deeper connections with consumers on a global scale. Our recipe for success: a never-ceasing enthusiasm, a lot of hard work, a culture of sharing, and permanent innovation in research methods and marketing thought leadership. And last but not least: positively surprising our clients every day.
Publicat 6 iul. 2022
Reactualizat 5 aug. 2022
Expiră 5 aug. 2022
Nu îți face griji, poate joburile de mai jos îți pot fi de folos
600 - 1200 EUR / lună

Timisoara

500 - 1500 EUR / lună

București