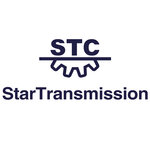 Cross Functional Applications IT Specialist
Permis conducere
Nespecificat
Candidatul Ideal
Professional Skills:
Specialist Knowledge in Business Processes of Business Partners and Supply Chain
Information workflow management
Business Process Management
Stakeholder and Expectation Management
Business Relationship Management
Basic Qualifications:
Bachelor of Science in Information Technology or equivalent
Minimum 2 years experience in: IT projects focused on IT Application or IT System implementation, IT service delivery and application lifecycle maintenance and service.
Basic network and transport layer (IP, IPSec, TCP)
Basic application layer (DNS, FTP, SMTP, DHCP, HTTP)
Basic authentication and security (AD, SSO, GAS, SSL, VPN, HTTPS). Troubleshooting and diagnose.
Soft skills:
Structured and organized mind
Good problem-solving and organizational skills
Analytical thinking
Good abilities for working with multiple processes
Good communication, presentation, moderation and consulting skills
Team player
Additional Qualifications and experience :
Proficiency with MS Office applications is required.
Knowledge and operating of IT operations (ITIL)
Access and administration Windows OS
Experience with Microsoft Project or similar tool represents an advantage
Experience with Microsoft SharePoint – administrating and operating – represents an advantage
Process automation experience represents an advantage
Data reporting with PowrBI, Qlik or Tableau represents an advantageEnglish language is mandatory, German language represents an advantage
Descrierea jobului
As a Cross Functional Applications IT Specialist you will have the responsibility to integrate into IT local environment, develop, document and maintain Cross Functional applications. You will effectively work in collaboration with IT Specialists for different domains, IT Application Manager and all Business partners to ensure the implementation of applications, the budget effectiveness, and to provide the IT services according with organization policies.
In this position, you will collaborate with all Business Departments in our company but also with different departments and specialists from Daimler Central IT or external Suppliers.
Accountabilities
Implement new applications by integrating them in local IT environment, adhearing to the local standards, the active policies and specific processes. The integration of the application will start with defining the requirements based on requests from the Business Departments or from different projects. The process will continue with checking local conditions and standards, defining the solutions with suppliers and adapting them for local environment and restrictions; you will prepare the packages for installing the application, looking for local maintenance procedures, defining internal and external support. You will prepare and provide the training for the local IT or Business users. You will define the backup and restoring of the data and you will do the monitoring of the relevant parameters of applications during the entire life cycle, prepare and apply sundown of applications. Maintain and manage user access to the applications or systems.
Collaborating with the suppliers in terms of applications performance improvement and running cost reduction.
Document relevant information for Application Integration. Inform affected people and maintain information up-to-date.
Develop new functionalities for installed applications or systems. Document the proposal to the Business requestors, implement and track the changes.
Supporting Business departments in their request for development, improve or adapt local systems or applications.
Descrierea companiei
Star Transmission is a Daimler subsidiary, international automotive supplier that produce parts in Romania.
The plant in Cugir manufactures gears, shafts and mechanical components for engines, transmissions and steering systems. In addition we have a technology center with a prototype assembly unit and a training facility.
Publicat 15 oct. 2021
Reactualizat 12 nov. 2021
Expiră 14 nov. 2021
Nu îți face griji, poate joburile de mai jos îți pot fi de folos