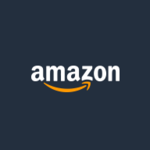 Compliance Analyst - Spanish
Candidatul Ideal
Who we are looking for?
We are seeking a bi-lingual (English-Spanish) individual to join our team in Romania to assess whether products are eligible for sale on the Amazon platform and meet safety and regulatory requirements.

The right candidate will have:
· B2 Spanish written proficiency and English B2.
· Good working knowledge of MS Office, MS Excel, MS Outlook.
· Strong attention to detail.
· Ability to analyse and identify patterns in large data sets.
· Good knowledge and experience in internet navigation and research.
· 1-3 years of professional experience in data-driven business environment.

Preferred qualifications:
If you are engaging, innovative, supportive, or a problem solver we want to hear from you!
Descrierea jobului
Compliance Analyst – Spanish language

Permanent position.
Full time 40 hrs, Monday – Friday.
Flexible shift: 7am – 3pm / 8am – 4pm / 9am – 5pm / 10am – 6pm.


Be part of Amazon and build the future with us!
At Amazon we believe that every day is still day one. A day to take the first step and a day to look forward to new challenges. And today is that day for you. It's your day to be part of something great. A day to make your ideas come to life and your day to join a company that redefines itself every day. That's the energy and passion behind Amazon.
The Compliance Operations teams verify if Amazon products and transactions meet legal and safety requirements. We are also responsible for keeping Amazon customers safe and informed by coordinating actions around product safety recalls.

Responsibilities include, but are not limited to:
· Follow well-documented instructions, related to product classification, review of compliance documents, communication with the Selling Partners or Stakeholders.
· Audit the Amazon website and identify dangerous, prohibited, restricted/regulated and non-compliant products.
· Classify products based on their potential hazardous risk, for regulatory storage and transportation purposes.
· Meet productivity and quality metrics as well as contribute to team and business goals.
· Operate as per priorities established by line manager in accordance with business requirements.
· Identify and propose process/quality improvement opportunities related to Product Compliance processes.
· May participate in User Acceptance Tests and support the onboarding of new tasks, tools, reports etc. within Product Compliance.
· May perform deep dives on task related issues to identify the root cause and propose corrective actions.
· Disseminate technical/ specific industry knowledge within the team, either by mentoring, knowledge sharing sessions, or trainings.

Why Amazon?
Since our beginnings in 1995, Amazon has been pushing the boundaries of possible further and further. Whether it's exploring successful new business lines, pushing our technology and processes to get the very quickest delivery times for our customers or delivering record volumes, Amazon has achieved incredible feats in defining industries.
Our journey to become the Earth's most customer-centric company is one full of exciting innovation, pace and change. From the second an order is placed online to the seamless coordination of that order behind the scenes, we strive to stay agile, fluid and intentional in what we do. Our employees move this business forward and hiring great people allows us to continually set records.
Descrierea companiei
Amazon.com, Inc. is an American multinational technology company which focuses on e-commerce, cloud computing, digital streaming, and artificial intelligence. It has been referred to as "one of the most influential economic and cultural forces in the world", and the world's most valuable brand. It is one of the Big Five American information technology companies, alongside Alphabet (Google), Apple, Meta (Facebook), and Microsoft.
Publicat 6 Iun. 2022
Reactualizat 6 Iul. 2022
Expiră 6 Iul. 2022
Nu îți face griji, poate joburile de mai jos îți pot fi de folos
1500 RON / lună

Remote (de acasă)