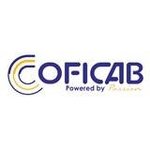 Compensation & Benefits Specialist
Permis conducere
Nespecificat
Candidatul Ideal
REQUIREMENTS:
Bachelor's degree in Finance, Accounting, Administration, Operational but with good knowledge of labor or industrial relations, HR Processes Management, and organizational development.
Minimum 3 years in similar position in automotive area;
English – Advanced (writing, reading, speaking);
Good computer knowledge (Word, Excel, PowerPoint, Outlook)
Functional and technical competencies: Payroll processing, local collective agreements, Labor Regulation, Disciplinary procedures, Social Security and Labor Tax Regulation, High level of confidentiality, Data analysis.
Behavioral competencies: Communication, Building Relationships, Self-Development, Managing Performance, Personal Effectiveness, Business Skills, Leading people, developing others.
Descrierea jobului
RESPONSIBILITIES:
Maintains accurate and updated Time Management activities such as shifts organization, overtime approval, normal working hours scheduling, attendance & absenteeism monitoring, etc.
Keeps HR systems/ Application maintained accurately on timely basis.
Assumes the end to end processing of company payroll & bonuses including collection and verification of payroll data, payroll processing, payroll claims handling, calculation of the payroll records related to book keeping, payroll taxes and social security.
Maintains accurately staff records in line with local legislation, including archiving and filing, information system records. Prepares labor legal and administrative documents such as work certificates, bank accounts, etc.
Assures the following of the compensation & benefit policy in line with Coficab's strategy and business goals.
Sets up, updates and follows up the Discipline procedure in line with Coficab Strategy and local legislation
Maintains professional relationship with local labor authorities and social partners (employees representatives, Labor Offices, etc.)
Administers all personnel changes, as: Contracts preparation, probation period validation, end of contracts management.
Descrierea companiei
COFICAB Presentation
COFICAB is a best-in-class world leader in the manufacturing and sales of automotive cables and wires. The company is a member of the Tunisian multinational industrial group, ELLOUMI Group, founded in 1946. COFICAB Group's footprint expands over 11 countries all over the world. The group is number 1 worldwide in its capacity as a tier 2 supplier to most of the big players in the automotive industry.
Our locations are :
Tunisia : Two Manufacturing Sites in Tunis and in Medjez El Beb, Center of Excellence in Medjez El Beb, Advanced Delivery Center in Sousse
Morocco : Two Manufacturing Sites in Tangier and in Kenitra, Advanced Delivery Center in Tangier
Deutschland : Sales Office in Nuremberg
Portugal : Manufacturing Site in Guarda, Center of Excellence in Guarda
Romania : Two Manufacturing Sites in Arad and in Ploiesti
Serbia : Manufacturing Site in Belgrade
Macedonia : Advanced Delivery Center in Kavadarci
China : Manufacturing Site in Tianjin, Advanced Delivery Center in Shanghai
USA : Sales Office in El Paso, Advanced Delivery Center in El Paso
Mexico : Two Manufacturing Sites in Durango and in Leon, Center of Excellence in Durango
Honduras : Advanced Delivery Center in San Pedro Sula
COFICAB prides itself on its focus and investment in innovation and excellent service to its customers. It also prides itself on its most valuable resource : its People.
COFICAB employs over 3000 people worldwide. We excel at finding and continuously developing outstanding talent.
Company details
Website
http://www.coficab.com/
Headquarters
Tunis, Tunis
Year founded 1992
Company type
Privately Held
Company size
1,001-5,000 employees
Specialties:
Automotive Wire and Cable Industry, Automotive industry, and Automotive Cable Industry
Publicat 28 ian. 2022
Reactualizat 25 feb. 2022
Expiră 27 feb. 2022
Nu îți face griji, poate joburile de mai jos îți pot fi de folos
București, Brasov, Iasi

și alte 4 orașe