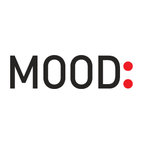 Client Specialist for the Romanian Market
Permis conducere
Nespecificat
Candidatul Ideal
POSITION SUMMARY
This is an integral role by handling interactions with customers and internal departments in attempting to resolve requests
and issues directly impacting Mood Media customers.
The Client Specialist is the first line of communication and interaction with Mood Media clients on the Romanian market.
Excellent organizational skills, setting priorities and demonstrating time management are required for handling multiple
tasks: routing and fulfilling client technical issues, credit control attributions, scheduling tasks, sales and office manager
related duties as required.
Descrierea jobului
JOB REQUIREMENTS
 Provide high quality and timely responses to inbound and outbound phone calls and to customer inquiries via
emails, Analyze, troubleshoot and resolve technical issues for video, music and sound system products
 Support the company in a complete understanding of our client issues regarding billing and technical services;
thorough knowledge of all company products and services and departmental procedures; understand all
procedures within all related areas of the department and company
 Maintain good customer relations while doing the Credit Control tasks (especially while collecting on delinquent
balances)
 Follow up internally with other departments so that you can provide resolutions to clients on their queries
 Perform administrative duties in order to provide support to sales and management tasks
 Document day to day activities (standard and non-standard) in working procedures and maintain the
documentation up to date constantly
 Submit improvement ideas and provide all necessary support for their implementation
 Active participation in one-on-ones and team meeting
 Ensure data confidentiality, in accordance with internal procedures
 Displays an ethical, decent, honest and correct behavior among colleagues and in relation to other partners in the
organization;
 Respect and promote the company's image and code of conduct, internal regulations and procedures
 Other duties as defined by management

SKILLS
 Fast-learner and adaptable
 Pro-active and energetic
 Well organized with attention to detail and capable on working in multiple projects simultaneously
 Adaptability and flexibility in a fast-paced environment with shifting priorities
 Effective and customer-oriented communication
 Ability to build and maintain client relationships
 Strong analytical and problem-solving skills
 Ability to summarize issues and root cause in a clear and appropriate manner
 Knowledge of MS Office applications
 English – proficient level

Why MOOD COMMERCIAL?
 Professional, open and friendly working environment
 Opportunity to learn new media & marketing approach, focused on sensorial and experiential in-store strategies
 Motivating salary package
Descrierea companiei
MOOD is one of the world's largest designers of in-store consumer experiences, including audio, visual, interactive, scent,
voice and advertising solutions. Mood Media's solutions reach over 150 million consumers each day through more than
half a million subscriber locations in over 50 countries throughout North America, Europe, Asia and Australia.
Mood Media Corporation's client base includes more than 850 international brands in diverse market sectors that include:
retail, from fashion to financial services; hospitality, from hotels to health spas; and food retail, including restaurants,
bars, quick-serve and fast casual dining.
For further information about Mood Media, please visit www.moodmedia.ro.
Publicat 12 mai 2022
Reactualizat 19 mai 2022
Expiră 11 iun. 2022