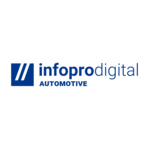 Permis conducere
Nespecificat
Candidatul Ideal
We believe in professionalism and integrity and we see each client as a long-term partner, which offer them permanent products and services to the highest quality standards.

Do you find yourself in this description? Are you a dynamic person, enthusiastic and involved? You are passionate about your work? Do you like to work in a team? Then join our team!
Descrierea jobului
We are currently looking for an Automotive Specialist. As an Automotive Specialist you are part of the Data-Entry team. It is in charge of the technical content of the database by reworking the original technical data and transforming it to a standardised format, using advanced software.

We use only the original manufacturer's documentation as a source, in English language.

Qualification:

Technical degree in Automotive engineering,electrical engineer or equivalent is a must;
Strong knowledge and/or experience in this area;
Experience with parts catalogue or other automotive software;
Fluent in English and good command of technical language.


Job Benefits:

The opportunity to be part of a young and professional team;
Continuous education and professional development;
Various Bonuses, depending on performance;
Competitive Salary.
Descrierea companiei
~~HaynesPro is the leading European supplier of technical data for the automotive industry. We have been serving the automotive market with our unique multilingual database since 1995. If you are looking for maintenance data, repair information, motor management diagnostics and much more for passenger cars, light commercial vehicles or trucks, we can deliver you just that!
Our standardized data is based on the Original Equipment Manufacturers documentation. Through our qualified editorial and engineering staff in Europe we can provide you with up-to-date and high quality technical information. Our unique way of working allows us to deliver our passenger car database HaynesPro WorkshopData ATI™ in 23 languages and HaynesPro TruckData™ in 11 languages.
HaynesPro's mission is to provide you with the best possible solution for your needs. With innovative information technology solutions, we can provide our customers with stand-alone products (HaynesPro WorkshopData ATI™ and HaynesPro TruckData™) as well as fully integrated products. Our unique database allows integration with parts catalogues, diagnostics devices or any other database where technical data is needed. All products can be sold under the HaynesPro label or branded and customized to your needs.
HaynesPro is the market leader for on-line technical data serving over 40.000 users in Europe. Our products are used by a wide variety of customers such as the leading aftermarket buying groups, diagnostic equipment vendors, independent parts distributors and many more. Whether you want to know all the technical details of a vehicle or just the information on the tyres, we can provide you with what you need.
HaynesPro, cleary better data.
Publicat 26 nov. 2021
Reactualizat 24 dec. 2021
Expiră 26 dec. 2021
Nu îți face griji, poate joburile de mai jos îți pot fi de folos
4000 - 7000 RON

Cluj-Napoca, Iasi