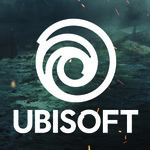 Automation Development Manager
Limbă străină
Nespecificat
Permis conducere
Nespecificat
Candidatul Ideal
Your life at Ubi:
As a member of our evolving team in the QC Tech Department, you will be responsible with developing Tools, Automation and Data Analytics solutions for all Ubisoft QC studios.   
Working closely together with the Automation Team, Production and QC stakeholders, you will: 
Drive and support the QC transition from repetitive to creative testing through automation solutions development and adoption support. 
Develop end-to-end automation solutions for Ubisoft games, according to QC and Production needs (pipelines, game hooks, frameworks, and execution scripts). 
Ensure integration of automation development team within both Production and QC collaboration processes, and planning and delivery roadmaps 
Your main mission:
Maintain a clear vision, direction, and priorities together with Automation Analysts across all automation mandates and automation solutions  
Define the roadmaps of the automation solutions developed inside QC Technical Department and discuss and agree roadmap dependencies with co-dev partners.  
Ensure that roadmaps are respected and automation deliverables match client expectations, closely working with the Technical Director. 
Monitor internal and external project dependencies and risks in terms of deliverables, ensuring contingency plans are in place; solve complex challenges from Prod and QC and recommend solutions 
Synchronize and adjust automation team delivery roadmap to Production sprints, priorities, and features evolution 
Ensure Automation Analysts understands client realities and needs by being on the floor at the right time throughout game development, and that they always act with the client needs in mind 
Define, monitor and control automation solutions business KPIs; create a data driven culture at Automation Analyst level  
Foster and ensure a positive, open, and transparent collaboration environment between Automation Team, QC stakeholders and Production stakeholders 
Monitor department resources and propose team ramp-ups / ramp-downs according to needs 
Plan, organize, follow-up and assess the team performance 
Descrierea jobului
The professional value you bring:
University degree in engineering, computer sciences, information systems or equivalent professional qualification  
At least two years of Project Management experience  
Be comfortable with data management and visualization: understand metrics and KPIs and have a KPI driven mindset   
Must be capable of managing multiple stakeholders always having in mind a value driven approach   
Always think and act with clients and end user's satisfaction in mind (bring value to QC and Prod teams)  
Game Development experience as a Project Manager or Associate Producer is a plus  
Experience in coordinating a development team is a plus  
Relevant experience working with Agile or Kanban methodology inside development teams, scrum experience is a plus  
The personal value you bring:
Determined, autonomous, initiative-taking  
Able to perform on strict deadlines  
Quality and result-oriented  
Excellent communication and collaboration skills   
Excellent written and verbal knowledge of English language 
About us:
Ubisoft's 19.000 team members, working across more than 40 locations around the world, are bound by a common mission to enrich players' lives with original and memorable gaming experiences. This ambition is very much embedded into our work here, at Ubisoft Romania, where we create games that reach millions of people worldwide. We're working with top global Ubisoft studios on creating worlds that shape the entertainment industry - from Assassin's Creed and Tom Clancy's Ghost Recon, to Watch Dogs, Just Dance and other exciting projects, yet to be announced. We are driven by the work we do and inspired by the fun we have while doing it!  
We're an equal opportunity employer and we believe that diverse backgrounds and perspectives are key to creating worlds where both players and teams can thrive and express themselves.
Our Quality Control colleagues play a critical role in ensuring that Ubi games are delivered in the best shape and continue improving their quality post-launch. Without them, no production-driven magic would see daylight. 
Find us on Facebook, Instagram and LinkedIn, see how we do things, how we like to have fun, and join us! 
If this sounds like you, please apply via our career portal. The application should include your resume, highlighting your experience, education and skills.
Descrierea companiei
At Ubisoft Bucharest, we create games that reach millions of people worldwide. We're working with top global Ubisoft studios on projects that shape the entertainment industry. From Assassin's Creed and Tom Clancy's Ghost Recon, to Watch Dogs, Just Dance and many others – join us in creating the next big titles in gaming.
Publicat 4 oct. 2021
Reactualizat 3 nov. 2021
Expiră 3 nov. 2021
Nu îți face griji, poate joburile de mai jos îți pot fi de folos
1800 - 3500 EUR

Toate oraşele

2000 - 3000 RON

București, Ilfov, Otopeni

și alte 2 orașe