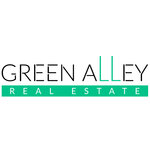 ASSISTANT MANAGER & SOCIAL MEDIA DEVELOPER @ GREEN ALLEY
GREEN ALLEY REAL ESTATE
1 poziție
Anunț verificat
Textul acestui anunț a fost verificat de echipa eJobs pentru a elimina posibile greșeli sau conținut discriminatoriu.
Candidatul Ideal
Let's make real estate easy together! Like a walk in the park.

We are looking for an Assistent Manager&Social Media Developer to help us show the world how we are different from any other real estate firm.

Your role is the ambassador of the agency, the central pivot of the firm and the manager of the first impression.


The Green Alley team is expecting you to join the initiative of moving real estate, from real estate to real: because behind each real estate transaction are people and their goals, and we believe the success of transactions is built through interactions based on trust and honesty.


We are brand architects, passionate about real estate, design and architecture. We want to contribute to raising living standards, along with our partners: sellers, buyers, landlords, real estate developers or architects. Thus, we want to create a unique experience for future owners.

You've already made the first steps towards Green Alley if:

You are a responsible, disciplined and very well organized person but also creative and with easthetic sense
You have the ability to prioritize tasks and work on multiple assignments: able to work with deadlines, very good time management.
You are empathetic with excellent communication and relationship skills.
Your friends see in you a person with initiative, "can do" attitude and positive energy

You are an autonom person with iniatiative and problem solver attitude.
You like to help and work with people.

You have University degree, advanced English and Romanian knowledge and familliar with corporate email protocols.
You master good computer skills, proficiency in using Word, Excel and Power Point.




You've taken a few steps, if you fit the following:
social media platforms are something you are enthusiastic about: strategy skills are an advantage but creativity is a must;
You are passionate about photoshop and illustrator or willing to acquire this skills

And if your plans include:

To evolve continuously personally and professionally.

To affirm and be professionally recognized in a team where engagement and performance are appropriately appreciated.

Be part of a fresh & green team, but with vast experience, ready to be forwarded to you.


... means that you are a click away from the opportunity to become part of the Green Alley team!
Descrierea jobului
Descrierea jobului

Responsabilitatile jobului:

Managing the intern CRM and the advertising on the real estate portals ;

Management of Social Media accounts for the company brand . Creating relevant content for social networks and in accordance with the specifics of the brand. Creating graphic materials about the company's portofolios and services.

Producing presentations, documents, briefing papers and reports

Provide office orientation and supervision for new employees;

Provide operational induction for new employees

Organizing and maintaining contracts and diaries;

Perform general clerical duties to include but not limited to: photocopying, mailing, and filing;

Dealing with incoming emails, often corresponding on behalf of the manager;

Liaising with suppliers and other staff;

Meeting and greeting visitors at all levels of seniority;

Research price and purchase office equipment and supplies;

Logistic opperations-refferes but not limited to supply of consumables;

Using the accounting software for clients/suppliers and monthly preparing the file of documents for the accountant;

Maintaining the office in a clean manner, quality oriented;

Beneficiile pe care le oferim:

A long term perspective within a professional and enthusiastic team.

Attractive financial offer, according to your experience and performance composed by based salary plus team performance bonus


Only selected candidates will be contacted.

Descrierea companiei
Green Alley Real Estate specializes in INTEGRATED Brokerage and Real Estate Consulting, Consulting & Management of New Residential Projects, Marketing, Communication and Design in the premium areas of the capital.


To date, Green Alley has over 80 years of experience, more than 400 million euros in the value of real estate projects traded over these years, and more than 100 km of smiles and over 500 doses of passion and enthusiasm.
Publicat 6 Sept. 2022
Reactualizat 4 Oct. 2022
Expiră 6 Oct. 2022