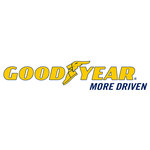 AR Credit Officer - Turkish / Spanish & Italian Speaker
Permis conducere
Nespecificat
Candidatul Ideal
To Join Our Team You Will Need:
Bachelor's/College Degree in Accountancy
experience as a AR Credit Officer in business to business collections environment
SAP AR experience
Account Reconciliation and Complex Customer Payment Allocation
Stop Credit and Terms -Exposure Management
Exposure to OTC /OTR Processes, Dunning and Debt Recovery Processes, Solvency and Risk Knowledge & Skills:
Accurate numeracy skills, Debt Analyst skills and understanding of Credit Management Lifecycle
Good knowledge of Collateral and Security tools
Intermediate computer literacy skills. Intermediate background in SAP and basic Excel skills a plus
Strong negotiation and influencing skills
English and Italian&Spanish / Turkish - verbal and written communication at a professional level
Good problem solving and time management capabilities
Strong Service Ethic
Descrierea jobului
Job Purpose:
Contribute to the attainment of the company's cash flow and Past Due targets by the timely, efficient and appropriate collection of trading debts owed across an assigned portfolio of customers of Goodyear, in a manner compliant with Goodyear policies and procedures and applicable regulatory requirements.
Analyze and assess the creditworthiness of account/client using external credit risk management tools/reports.
Flag delinquent accounts and defaults for collections, including, but not limited to, lawsuits.
Support activities associated with internal reports as well support project implementation.
Main Responsibilities:
Undertake all required day to day activities of an assigned portfolio of accounts to ensure Collection targets are reliably and consistently met. Day to day activities include responding to customer queries; inbound telephone calls; outbound telephone calls; problem resolution on behalf of customers; negotiation of extensions of time to pay where appropriate; account reconciliation; monitor the security/collateral files; assess client's financial status and monitor existing customer credit line and call out for risks and opportunities; order release; set up payment plans;
Assist to collect and prepare collection reports on weekly basis and evaluate process and measure efficiency of all portfolios and forecast all monthly collection objectives.
Maintains the privacy of customer information and the security of all records
Where delegated, exercise a decision-making capacity to place customers on, or remove them from, Stop Credit. Where delegation is exercised, justification for decision must be complete, appropriate and documented in accord with procedures. Where not delegated, any escalations should be complete, appropriate and contain a justified recommendation.
Identify potential Bad and doubtful debts within customer portfolio or other potential operational risks or non-compliant activities and escalate in designated appropriate manner. As well, manage 3rd party collection agencies and prepare information for Legal
Perform analysis to determine and approve Credit Limits for all customers using in[1]house tools as well as external information to link business requirements with risk exposure
Risk exposure analysis on existing receivable portfolio, as well as future sales (according to the country and customer portfolio split).
Management of Blocked orders: release, reporting and communication towards business and customers alike.
Create/review processes and responsible for updating them according to the agreed calendar or as needed.
Focus on achieving the SLA and KPI while delivering process excellence
Prepare monthly financial reports and provide collections input to the internal departments
Builds & maintains long-term relationships with customers & key stakeholders.
Ensures adherence to Sarbanes-Oxley & other guidelines and supports internal & external audits.
Comply with the Goodyear Credit Policy, and all other applicable company policies and procedures in all respects
If You Join Us, You Will Enjoy:
Competitive salary package
Free private medical services
Flexible benefits from your favorite brands available on flexible benefits portal
25 vacation days/year
Referral bonuses for new hires recommended by you
WFH & Flexible Working Hours
Discount price to purchase Goodyear tires
Free access to the Bookster library
Discount on products and services through agreed partnerships.
Descrierea companiei
Goodyear is one of the world's largest tire companies. It employs about 63,000 people and manufactures its products in 47 facilities in 21 countries around the world. Its two Innovation Centers in Akron, Ohio, and Colmar-Berg, Luxembourg, strive to develop state-of-the-art products and services that set the technology and performance standard for the industry. For more information about Goodyear and its products, go to www.goodyear.com/corporate.
In Romania, Goodyear Dunlop is present since 1999 and it is represented by two different legal entities, Goodyear Dunlop Tires (Sales Office) and Goodyear Dunlop Tires Operations.
Goodyear Dunlop Tires Operations Romania is the Global Business Services Center of Goodyear Dunlop EMEA. The GBS Center in Bucharest started back in July 2011. The core mission of the Center has always been to provide internal customer satisfaction with the shared responsibility of delivery - Driving performance as ONE TEAM.
Our purpose at Goodyear is to build trust and to create an environment where associates are inspired by work. We believe in our people and we embrace change in order to engage and enable associates to realize their full potential.
If you want to be part of a great team, based in Bucharest, to work in a fast paced, world class organization, then you are in the right place because we have the perfect job for you!
You can count on our flexible enviroment and many other benefits.
Just apply and let's meet to discuss more about what we could offer you more and about your career opportunities!
Publicat 1 oct. 2021
Expiră 31 oct. 2021
Nu îți face griji, poate joburile de mai jos îți pot fi de folos