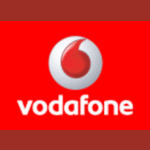 Permis conducere
Nespecificat
Candidatul Ideal
Requirements:
Knowledge of databases (MS SQL, Access, Excel, Word, Power Point);
Very good analytical skills;
Experience in the customer relations department;
Very good communication skills;
Graduate of higher education;
English language- advanced.
Descrierea jobului
Responsibilities:
Propose and implement the development of scoring models, calibrate these models periodically
Carry out studies for risk assessment & portfolio quality analysis
Configure recommendations for actions & projects to control or reduce risk and keep the balance with the sales policy of different products
Direct involvement in the implementation of the risk policy of the department, based on: existing procedures, risk assessment and the need to develop existing application
Propose actions appropriate to the market dynamics, develop new approaches through the prism of the competitive market in the telecom industry as well as in other industries.
Maintain contact with business analysts to correlate the key aspects to network activation as well as the risk of non-payment.
Maintain contact with top management for areas that are directly impacted by changes in risk policy: Initiate and propose forecasting and monitoring analysis of the risk of disconnection for non-payment.
Carry out studies to optimize the appropriate risk-benefit balance for various segments and customer portfolios
Bring improvement solutions using reports, presentations, conclusions, and planning ideas
Evaluate & estimate the evolution of customers in the network, correlated with the evolution of the telecom market and propose improvement solutions
Create scenarios using combined modeling techniques to identify the value of risk
Issue necessary reports in different instances or at the request of superiors and proactively analyze the information to help and participate in establishing the strategy related to risk policies used in the treatment of clients, direct sales, indirect sales, marketing, commissioning, financial - accounting, but not limited to them.
After the implementation of the projects initiated by the Credit & Collection department, it organize post-implementation analysis and, based on the conclusions from these discussions, correct the performance of the implementation of future projects.
Involve and provide relevant recommendations, issue reports and correct data in response to requirements from customer departments or related to benchmarking with other Vodafone group companies by reporting key performance indicators of the department.
Proactively predict and monitor the specific indicators of the department for which it provides support. Depending on the results, seek out and then make recommendations to client departments to help them meet their goals and maintain operational excellence.
Descrierea companiei
At Vodafone, we're working hard to build a better future. A more connected, inclusive and sustainable world. As a dynamic global community, it's our human spirit, together with technology, that empowers us to achieve this.
We challenge and innovate in order to connect people, businesses, and communities across the world. Delighting our customers and earning their loyalty drive us, and we experiment, learn fast and get it done, together.
With us, you can be truly be yourself and belong, share inspiration, embrace new opportunities, thrive and make a real difference.
Togheter we can :)
Publicat 26 mai 2022
Reactualizat 23 iun. 2022
Expiră 25 iun. 2022
Nu îți face griji, poate joburile de mai jos îți pot fi de folos
București, Popesti-Leordeni