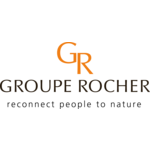 Permis conducere
Nespecificat
Candidatul Ideal
New opportunity as Groupe Rocher is growing! We are proud to launch this year a new Shared Service Center in Bucharest. Our clients will be our colleagues from other subsidiaries of the Groupe, on different brands: Yves Rocher, Sabon, Petite Bateau, Arbonne and others to come!

As we are a new team, we look for colleagues to join us and embrace our unique culture! A family company built by Mr. Yves Rocher, a passionate visionary!

Groupe Rocher has always wanted - and succeeded - in remaining independent to retain freedom in its ideas, choices, actions and values. We only accept success if it is founded both on the quality of our services and products and on human qualities - especially integrity - that are diverse and complementary as our employees at all levels.

This is who we are! Looking forward to meet you!
Descrierea jobului
Mission of the position:
The Accounts Receivables is responsible for all accounting entries related to customers and the guarantor of the accuracy of these data. He/She/They ensure the AR Accounting activities, in accordance with the established procedures, business rules and SSC SLA.
Guarantee the reliability of the accounts and contribute to AR Process continuous improvement approach.
Duties and Responsibilities:
Participate in weekly meeting dedicated to AR Accounting;
Produce the AR Accounting KPI monthly reports for the SSC;
Participate proactively in the continuous improvement of processes, the updating of procedures and operating methods according to his/her/their field;
Participate at SSC weekly meeting;
Generate invoice, credit note, direct and indirect, bonuses and incentives, direct and indirect commissions regularization, royalties, commissions invoice;
Post provision for End of Period;
Identify and explain discrepancies between sales revenue, accounts receivables and accounts payables;
Integrate payment in SAP;
Post payment and lettering;
Identify and correct discrepancies between payment integration and check / cash deposits / bank statement;
Include credit note payment in the payment campaign;
Post regularization for commissions /bonuses/incentives;
Produce monthly report on customers statements of accounts and due receivables;
Integrate overdue receivables integration in SAP;
Analyze bad debt, post bad debts and provisions loss entries for irrecoverable debts posting, analyses creditors customers;
Post invoices to be recorded as payments to be received, provisions, prepaid expenses, control invoicing of last deliveries;
Pre-requisites to access the job:
Control of O2C accounting process;
Analytical skills;
Skills in IS tool (knowledges of SAP is a plus);
Knowledge of workflow tool is a plus;
Local Language & English;
Accuracy and respect of deadlines;
Understanding of business needs by channel;
Communication skills and competencies to evolve in a multi-cultural environment;
Education: Bachelor degree;
Experience: min. 2/3 years.
Welcoming the world in all its diversity and protecting this diversity is an integral part of Groupe Rocher's DNA, in keeping with its mission.
We cultivate an inclusive working environment, open to all types of diversity, both visible and invisible, including age, gender, nationality, ethnic origin, disability, education, religion, beliefs and sexual orientation.
We believe that through inclusive diversity, we contribute to the commitment, innovation and performance of our teams.
Our differences, like biodiversity in nature, are the best way to ensure our long-term success and sustainability.
Descrierea companiei
« There are two key things that do not appear in a company's balance sheet – its reputation and its people. For that reason, the way we do business is just as important as what we do and the reason we do it (why and how). Our capacity to give our employees' work a sense of purpose must always be based on the respect of our Values" - Bris Rocher
Publicat 9 mai 2022
Reactualizat 6 iun. 2022
Expiră 8 iun. 2022
Nu îți face griji, poate joburile de mai jos îți pot fi de folos