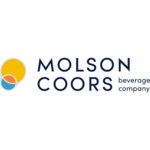 Candidatul Ideal
Skills and Relevant Work Experience
2-3 years' work experience in Accounts Payable/ Accounts Receivable/ Accounting
Advanced English level, both written and spoken
Good MS Office knowledge (especially Excel)
SAP experience or another ERP system preferred
Continuous improvement mindset
Strong analytical ability and problem-solving skills
Descrierea jobului
The Accounting Analyst will provide financial data and accounting processing services for various groups in the MCBC business units such as Sales, Commercial, Tax, Supply Chain related to the finance closes.
Key Responsibilities
Performs month end closing activities such as posting journal entries and accounts reconciliations
Builds reports for the assigned cost centers;
Analyses information and variances; identifies, investigates and explains variances from prior periods and exceptions  
Summarize and reports financial and non-financial data (qualitative)
Explains accounting differences and registers corrective accounting notes in SAP Ensures GL, balance sheet and P&L accuracy  
Prepares monthly key reports that support the decision-making process
Collects data, uploads the financial forecasts in the system and ensures they are accurate
Analyses cost variation compared to budget, previous financial forecast and previous year results
Analyses processes to identify opportunities for improvement or root causes of exceptions
Descrierea companiei
Molson Coors GBS
Molson Coors Global Business Services is a young company providing centralised operations to one of the oldest and biggest brewers in the world. You've probably tasted a few of our beers – from well-known brands like Staropramen, Blue Moon, Miller or Coors to craft specialities like Doom Bar made by our Sharps brewery in Cornwall (UK) and recently introduced to the Romanian market. Molson and Coors were founded in 1786 and 1783 respectively, counting a total of more than 350 years of combined brewing heritage.
We suppport Molson Coors business units in fields like finance (accounting, financial analysis, credit and collections, rebates, pricing, invoice processing), commercial (material master data, sales reporting, digital merchandising, route planning), human resources (admin, payroll, talent acquisition, learning & development) and IT. While English is our main communication language, we are also glad to share experiences and activities in 10 other languages: French, Quebecois, Bosnian, Croatian, Serbian, Montenegrin, Slovakian, Czech, Bulgarian, Hungarian.
We've had big ambitions since day one when, back in 2017, we started with around 40 pioneers dedicated to providing centralized operations to Molson Coors teams across the Globe, simplifying and standardizing internal processes. Fast forward to this day, we've grown exponentially both in team size and in scope – there are now over 600 GBSers providing significant value to the global company.
Taking great pride in our culture, we've based it on traditional Molson Coors values and kept it fresh through the spirit of a young, vibrant GBS team. We boast a First Choice Service Culture, made unique by a blend of antrepreneurial culture with a flexible and informal atmosphere. GBSers are the type of people who will always say "hold my beer!" when faced with an exciting challenge or a colleague in need. Our top-notch First Choice Learning Center provides valuable opportunities to learn, explore on-the-job development assignments and build the career each of our colleagues dreams of.
We know that the physical working space is of the essence so, in the spring of 2019, we've moved house and made ourselves very comfortable in our new offices in The Bridge Business Park (Grozavesti). The Beer Point is the heart of our office, serving as cafeteria and meeting space during the day and full-option modern pub in the evenings.
WHY WORK WITH US
First Choice Service Culture: Along with the complexity and responsibility that come with serving a global business, the GBS Center in Bucharest offers a unique mix of entrepreneurial culture, a flexible and informal atmosphere as beer is always related to friends and fun, along with an aspiration for greatness and a passion for winning the right way.
Learn & Grow: Through our First Choice Learning Center, any Molson Coors employee can explore live learning opportunities, on-the-job development assignments, online courses and everything in between to make you better at the job you have and prepare you for the one you want—whether you're looking to lead yourself, lead others, or lead the business. Our development programs focus on building your mindset, skillset and toolset to have a great career in beer.
New Office: We are beyond excited to work in a new, state-of-the-art office located in The Bridge Business Park. The heart of the office is the Beer Point – a modern, 260 square meters space that serves as a cafeteria and meeting place during the day and a pub and cultural hub in the evenings. From live music & DJ sessions to stand-up comedy, theatre & improvising sessions to paintings & photography exhibitions and more, the Beer Point is a hub for artistic expression open to both GBSers and guests.
Our Opportunities
The Molson Coors GBS team keeps on growing. Our goal is to continue to provide the best services and improve the performance of our mother company, keeping in mind the joy that beer brings to people around the world.
We understand that no two people have the same journey, background and experiences. We value the diverse styles and personalities that allow us to innovate – meeting our partners' needs today and anticipating the ones they'll have tomorrow. We look for flexible, positive-minded candidates that appreciate ambiguity as an opportunity for learning and growth and not as a burden.
Delighting in our differences helps us explore untapped opportunities for both experienced (senior, middle management) and entry-level professionals with English, French or Central European language capabilities.
Publicat 7 Iun. 2022
Reactualizat 5 Iul. 2022
Expiră 7 Iul. 2022
Nu îți face griji, poate joburile de mai jos îți pot fi de folos
București, Ilfov, Voluntari