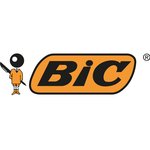 Account Manager Division 1000
Candidatul Ideal
Education required: University degree;
Experience of working with distributors;
2+ years of similar experience on stationery industry - it is an advantage;
MS Office: good knowledge of all applications necessary;
Medium English level;
Driving license;
Business oriented and focused on achieving results;
Pragmatic, hands-on approach, fast learner, able to evaluate the needs
Good organization & prioritization skills;
Used to interpreting data and bringing added value insights;
Good interpersonal skills / communication skills;
Team spirit, positive attitude, constructive, ready to listen the others' opinions and to cooperate for finding the best solution for the business.
Descrierea jobului
We are looking for a colleague to develop our stationery business provide & distribute the company's goods, assure presence in the specialized shop, visibility and the relationship with the final customer or the distributor, to achieve the Distributor's target of turnover per month / quarter / year at OIS value and distributor selling price by category (volume and value).
RESPONSIBILITIES:
Identify new growth opportunities/partnerships (new channels – tenders, indirect B2B, e.g.)
• Developing the relationship with the current distributors,
• Follows the achievement sales and profit plan in accordance with the company's sales plan;
• Determines the objectives for distributors' sale reps in line with the company's objectives;
• Identifies factors that prevent the plan from being made and proposes optimization paths or adjusts the forecast;
• Trace national coverage with an efficient distribution network;
• Proposes and implements cost reduction measures;
• Prepares, verifies and sustains the company's external sales force (team from distributors).
• Check the accuracy of monthly forecasts, sell out and sell in, stock (SKU) - the monitoring will be made monthly;
• Use and maintain the best positioning for stationery in all local stores, respecting the company's marketing guidelines;
• Maintaining the "share of shelf" according to the market share of the company and the attempt to increase it constantly.
Implement marketing plan:
• Participates actively in establishing the general conditions of collaboration with distributors regarding visibility objectives;
• Follows the implementation of marketing plans and promotions;
• Follows the achievement of marketing objectives and takes the necessary corrective measures;
• Implement in all shops, at agreed dates, marketing materials & POS materials.
Designs customer & partners incentives
• Identifies & agrees with marketing the listing emergence for all new products / solutions in the field;
• Understand the specific needs of the channel and develop a set of tools according to these needs;
• Distributor's advice and SRs to optimize sales area routes and maximize efficiency.
• Monitoring prices (the company's and competition's for each product category) in the market and collecting them;
• Collecting as much information as possible on the sales process of distributors on the territory of the SRs, including new distributed products and categories.
Ensures the post and pre-sale quality services:
• Develops and implements customer satisfaction measurement programs, proposes measures to improve them;
• Ensures compliance with contractual obligations to customers;
• Ensures solving customer requirements while supporting the company's interests;
• Optimize the stock of resellers or end-customers;
• Managing the Distributor's Claims;
• Monitor and contribute to reducing slow moving stocks and eliminating non-moving stocks;
• Establish methods and rules to minimize losses due to stocks without moving in optimal time;
• Developing, with the field team, a census of Romania's stationery and office shops, but also their distribution according to profile, size, listing, address or other relevant information, at least once per year.
• Analyzing the following issues: Number of Visits / SR; Frequency of visits / SR; Share of sales areas;
Benefits:
Opportunity to work with key BIC categories
Full process ownership: ability to impact business results and drive business decisions
Package including medical plan, health insurance, pension program, meal vouchers etc.
Friendly and supportive environment, team of professionals
Home office opportunities
Descrierea companiei
BIC® products are recognized all over the world for their quality, safety, affordability and ease of use. The ballpoint pen, the pocket lighter, and the shaver are all part of the daily lives of millions of consumers. These products make BIC® an iconic international brand, present in more than 4 million retail outlets in more than 160 countries around the world.

BIC's founder, Marcel Bich, understood that to succeed, BIC needed hands-on team members who were willing to take measured risks and assume responsibility for their role in a team. Today, we provide our more than 15,000 team members in 61 countries with the opportunity to invent BIC's future – together – while honoring our past achievements. We are committed to our team members' development and empower those who wish to discover different areas of our business or acquire international experiences.
Publicat 29 apr. 2022
Expiră 29 mai 2022
Nu îți face griji, poate joburile de mai jos îți pot fi de folos
2300 - 2500 RON / lună

București