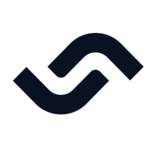 Account Manager / Customer Success Manager
Permis conducere
Nespecificat
Candidatul Ideal
Semaphore, a leading software delivery service with a global customer base, is looking for an Account Manager/ Customer Success Manager to join our team.
The Customer Success team
at Semaphore plays a pivotal role in our relationships with customers. Every day, developers from companies ranging from SMBs to the likes of Salesforce, Confluent, and BetterUp rely on Semaphore to test and deliver their software. Our mission is to keep them happy by maximizing the value they receive from our solutions. That's where you step in.
We are looking for a relationship-focused and sales-driven peer who will be the face of Semaphore to our customers, as well as a customer advocate within the company. You will be responsible for engaging, growing, and retaining a part of Semaphore's customer base.
This is a full-time and remote position.
Responsibilities
Build relationships with key employees among customers through regular video calls.
Develop a high-level understanding of product features and the subject matter of CI/CD.
Own retention and upsell by ensuring the customers continue to get the most value out of our product.
Be the voice of the customer: get product feedback and relay it to relevant stakeholders within the company.
Resolve problems and handle complaints on time.
Collaborate with internal teams (product, marketing, and sales) to deliver a best-in-class customer experience.
Descrierea jobului
Requirements
3+ years of proven experience in comparable customer relations or sales roles, preferably in the SaaS industry.
Experience working in the creative or tech industry where change is the norm.
Track record of achieving and exceeding renewal, retention, and growth targets.
Excellent communication and negotiation skills.
Being a natural "people person" who quickly establishes rapport and builds relationships, either in-person or online.
Strong team player who brings solutions to the table when facing challenges.
Ability to understand concepts related to software development and cloud computing.
Growth mindset, accompanied by self-motivated and a "can do" attitude.
Strong organizational and follow up skills.
A collaborative worker who is able to empathize with internal team members and customers' needs.
Experience taking an active part in the evolution of team processes.
Solid knowledge of CRM software such as Salesforce.
Benefits
Working at Semaphore
The impact of working on a product that's competing on a global market.
Join a small team of around 30 full-time people who love what they do.
A healthy 40-hour work week, friendly and supportive work environment.
Competitive salary.
Company retreats.
Space to learn continuously and choose the tools and equipment for your job.
Paid trips to conferences and books of your choice.
Interact with developers that use Semaphore and talk about the latest and greatest way to develop and ship software.
Paid membership at a fitness club of your choice.
Semaphore is an equal opportunity employer. Consistent with our mission of serving a diverse and global audience, we value a diverse workforce and inclusive culture which reflects that. We encourage applications from all qualified individuals without regard to race, colour, religion, gender, sexual orientation, gender identity or expression, age, national origin, marital status, disability, and veteran status.
Descrierea companiei
Rendered Text is a software company making Semaphore, a continuous delivery service at the forefront of an ongoing evolution in software development practice. We optimize what we do for happiness of our users and ourselves.
A bootstrapped product company
Our story began in 2009 when Marko Anastasov and Darko Fabijan, two friends from university, set up the company while working at the same time on their social web startup and for clients. From the beginning, we were passionate about both making software and the effects great products have on people. We have combined those in creating Semaphore, which we launched in 2012, and transitioned to become a product company. Now that we are responsible for a service used in over 100 countries, we feel like we're only getting started.
Doing the right thing
Over the years we have grown in all aspects — and continue to every day — but our goals have remained the same. Have fun while working with the best technology at hand. Design and create the finest product we can. Compete with the top in the industry. Learn from the best. Focus on the essential. Cultivate openness and respect in all communication. Be friends with one another. Learn constantly. Share what we know.
Publicat 16 nov. 2021
Reactualizat 14 dec. 2021
Expiră 16 dec. 2021
Nu îți face griji, poate joburile de mai jos îți pot fi de folos
2300 - 2500 RON

București