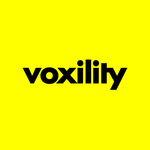 Voxility
Companie verificată
Echipa ejobs a verificat această companie. Activitatea declarată și detaliile de contact corespund informațiilor afișate aici.
Descrierea companiei
Voxility is an European technology provider with offices in London, Frankfurt, Bucharest and San Francisco, founded in 2004 with a clear development strategy aimed at outperforming competition in terms of quality and scale of each of its Cloud-through-components Offerings.

Voxility runs a powerful global platform, on which it can build almost any kind of Cloud service, using the best-connected datacenters in Europe and North America.

Over the years Voxility has extended the performances of its network at a global level, through several high capacity agreements with companies such as Comcast, NTT, TeliaSonera, Telefonicaor Deutsche Telekom. Its 2Tbps edge traffic network is directly connected to hundreds of other networks for the best regional content distribution so that Voxility can quickly deliver almost all kinds of enterprise hardware and network configurations in London, Frankfurt, Amsterdam, Prague, Vienna, Bucharest, Washington, Los Angeles and Miami.

At its core, Voxility installs servers and networking equipment in each location, and sells or rents that equipment "as-is" to customers, working exclusively with companies that have advanced requirements and see Internet services as a core function (datacenters, cloud and hosting providers and large websites). This model helps Voxility offer support that is specifically suited to clients' demands, while also allowing the company to focus on building a world-class distribution channel, as it is not competing with its customers.

Today, Voxility is a top global IaaS provider with strong capabilities that make it the choice partner for leading companies around the world, through: 18 datacenters in 10 cities, top-notch DDoS Protection, premium colocation services, huge bandwidth, hardware-as-a-service and 24/7 support.
Media