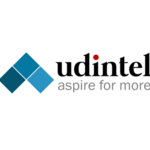 Utility Data Intelligence S.R.L.
Companie verificată
Echipa ejobs a verificat această companie. Activitatea declarată și detaliile de contact corespund informațiilor afișate aici.
Descrierea companiei
ABOUT US
Utility Data Intelligence creates pioneering Data Modelling Solutions for the utility market, using latest technologies in smart data management, and applying them to the traditional user needs in cost and consumption, planning and control. Our clients are typically large corporates, brokers and utility or service suppliers, who need advanced tools and substantial market expertise to manage their utilities, with the expectation of high performance, in a timely manner and fully automated processes. We collect, normalise and process large amounts of customer and industry data, converting that material into usable information, by means of advanced computational techniques and we translate our insights into valuable intelligence for cost reduction, decision making support and fully informed business planning.
WHERE WE ARE BASED
Utility Data Intelligence Head Quarter is based in Canary Wharf, London (UK) close to our clients and the pulsating heart of London Financial centre and Cluj-Napoca (Romania), the main IT hub in the country after Bucharest and with important presence of technical and business oriented universities.
HIGHLIGHTS
Working with us would give a top-class view on:
UK and EU energy market;
Technology and innovation;
Personal progression;
International environment;
Result oriented;
We are working with FTSE-100 and leading utility brokers for whom we offer a wide range of services and solutions with unbeatable quality and overall performances, supported by a strong company ethos. We develop in-house cutting edge tools and processes to support a large number of products and services in the areas of:
data collection
procurement and tenders
invoice validation
cost planning and budget management
analytics and data modelling.
JOINING US
By joining UDIntel, candidates can expect to be involved in a friendly yet competitive environment, target oriented, be tasked to work either in technology or operational areas and develop their skills and fully supported in their progression to the next step of their career evolution.
Joburi
2400 - 3000 RON / lună

Cluj-Napoca