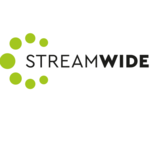 STREAMWIDE ROMANIA SRL
Companie verificată
Echipa ejobs a verificat această companie. Activitatea declarată și detaliile de contact corespund informațiilor afișate aici.
Descrierea companiei
An established leader for Value Added Telecommunication Services, StreamWIDE assists operators, service providers and big organizations worldwide in shaping their services innovation. We offer telecom operators solutions for IP mobile messaging, Call Completion, Voicemail & Visual Voicemail, Convergence management, Virtual numbers, Convergent charging, Virtual contact center solutions, Call control and routing. At the same time we offer highly secure mobile communication solutions for the public safety sector (government entities, police forces, swat teams, firefighters, different other sensitive organizations). The company is headquartered in Paris (France), with subsidiaries in Romania, the US, Tunisia, China and with multiple sales offices (Argentina, Austria, Singapore, etc).
We build complex software solutions, having a lot of challenges surrounding the high load nature of the Telecom business. We are actively involved in platform optimization and scalability of our products. Our software is used by large Telecom operators and by big organizations from all over the world, with more than 100 million end-users on StreamWIDE platforms.
StreamWIDE is listed on Alternext Paris (NYSE Euronext) - ALSTW. For more information, please visit www.streamwide.com