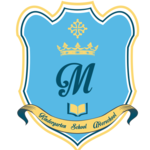 SCOALA PRIMARA MARIA INTERNATIONAL SCHOOL OF BUCHAREST
Companie verificată
Echipa ejobs a verificat această companie. Activitatea declarată și detaliile de contact corespund informațiilor afișate aici.
Descrierea companiei
We provide a learning experience and environment at Maria International School of Bucharest that fosters creativity and excellence. Whilst providing supportive, stimulating and relevant lessons and resources within the context of the British-style international curriculum.
Our school will be a caring place where adults and children are valued equally. Our aim is to create an environment where children and the whole school community will be inspired to be resilient, respectful, compassionate and act with integrity.
Our children will learn to respect themselves and others in an atmosphere of high expectations where they are nurtured and have the courage to make mistakes.
We will strive to create opportunities for students to have a well-rounded school and learning experience, where they can develop critical thinking skills and work in collaboration with others.
At Maria International School of Bucharest, we develop children's innate abilities. Through our values-based, creative, and child-focused approach, children become courageous and confident learners. We instill in our students the values of respect, kindness, fairness, and resilience. Therefore, our students are prepared to make informed, principled decisions and succeed in an ever-changing world.