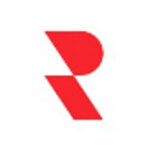 Red Music S.R.L.
Companie verificată
Echipa ejobs a verificat această companie. Activitatea declarată și detaliile de contact corespund informațiilor afișate aici.
Descrierea companiei
Red Entertainment Group manages some of the largest projects worldwide in the Music Industry, streaming the best beats of the most popular cultures to the most underground.
We build up some of the global biggest music countdowns since 2011. Our energy and work spread from Eastern Europe to people from all over the world that want to connect with the music of some of the most exotic cultures. The Bachata and Reggaeton of the Latin Americans, Brazilian Sertanejo, American Hip-Hop, and India's Punjabi are just some of the beats that bring us tens of millions of followers and billions of hits.
Our team is daring, open-minded, skillful, and represents each of the major cultures we work with. We have global expertise, combining both deep know-how in the Digital Strategy field and the fresh, young spirit of the curious and exploring generation nowadays.
We tirelessly enlarge our portfolio improving the Digital Strategy for artists. Consider some examples, as a trigger: Eminem, Lady Gaga, Katy Perry, Dua Lipa, SIA, Linkin' Park, Billie Eilish, 6IX9INE, Marshmello, Selena Gomez, XXXTentacion, Drake, Red Hot Chili Peppers, The Notorious B.I.G., Trevor Daniel, Ed Sheeran, Anitta.
Find out more about our group and openings by following us on LinkedIn. We're cooking up something marvelous, stay tuned!
Joburi
600 - 900 EUR / lună

Brasov