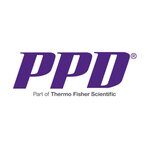 PPD Europe
Echipa eJobs a verificat această companie. Activitatea declarată și detaliile de contact corespund informațiilor afișate aici.
Descrierea companiei
PPD is a leading global contract research organization providing comprehensive, integrated drug development, laboratory and lifecycle management services. Our customers and partners include pharmaceutical, biotechnology, medical device, academic and government organizations. With more than 30,000 professionals worldwide, PPD has conducted clinical trials in more than 100 countries to help customers deliver life-changing therapies to improve health. We apply innovative technologies, therapeutic expertise and a firm commitment to quality to bend the cost and time curve of drug development and optimize value.
PPD is now part of Thermo Fisher Scientific, the world leader in serving science. Together, Thermo Fisher and PPD are creating a unique opportunity to advance their shared pursuit to enable customers to make the world healthier by accelerating the development of new medicines. We now offer a comprehensive suite of world-class services across the clinical development spectrum – from scientific discovery, to assessing safety, efficacy, and health care outcomes, to managing clinical trial logistics, to the development and manufacturing of the drug product.
 For more information, visit www.ppd.com