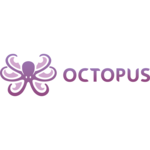 Octopus Digital S.R.L.
Companie verificată
Echipa ejobs a verificat această companie. Activitatea declarată și detaliile de contact corespund informațiilor afișate aici.
Descrierea companiei
Octopus Digital Is a fresh new web development agency focused on delivering beautiful, performant websites. We work with our UK based partner, Matter Of Form on a diverse portfolio of projects, mostly In .net, .net core, vue.js and nuxt.js
We believe in a cloud first approach in our coding, delivering code that Is performant, well written, scalable and reusable.
We have worked on multiple CMS based projects, always delivering precise, high-quality work. Some of our projects Include:
https://redcarnationhotels.com
https://matterofform.com
Our Values
We believe in a work-life balance that is sustainable long term.
We are trusting and believing in our colleagues to deliver the best possible work because they are passionate about tech and believe in the work they do.
We invest back in the community, in training and mentoring new starters, in giving people a chance to re-train and find their place in IT, even if they are new to it.
About Matter Of Form
Matter Of Form are leaders in brand and digital experience.
We help timeless brands design what's next.
Because of the particular challenges timeless brands face, our work is split into two steps, with additional services available as needed.
Firstly our consultancy team is deliberately multi-disciplinary. From branding and UX, to service design and eCommerce optimisation, our clients need subtlety and sensitivity to connect the future with their past.
Next we move into implementation, where we combine in-house technical leadership with cost effective outsourced delivery. This maintains the all-important connection between brand and commerce, as well ensuring we remain agnostic to technology platforms.
Then within the MOF group, we also have a performance marketing specialist to drive the right kind of traffic, as well as a training business that accelerates internal change.
Our Values
Sustaining a positive, good-hearted culture is our key priority. We audit every HR and client engagement decision against our ability to adhere to our value system:
Curious - Ask questions, listen, learn. Be humble, inquisitive, open and patient. Find out what's next.
Contextual - Understand the big picture and the situation of the client or customer. Be outside in, empathetic and understanding.
Incisive - Get to the heart of the matter quickly. Be on-point, no bullshit, insight-driven and bold.
Elegant - Deliver with quiet confidence. Value sophistication, simplicity, beauty and good taste. Timeless solutions, not blink and you'll miss it trends.