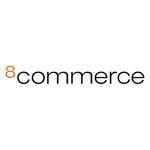 Next CRE, s.r.o.
Companie verificată
Echipa ejobs a verificat această companie. Activitatea declarată și detaliile de contact corespund informațiilor afișate aici.
Descrierea companiei
8commerce (Next CRE, s.r.o.) is a Czech Republic based team of experts and e-commerce enthusiasts with more than 10 years of experience in the field.
We help our clients reach new customers, expand abroad and cover all the necessary range of needs these endeavours require. We take care of all the hustle an e-shop's expansion abroad calls for as well as of its long-term management needs and thus save clients' precious time they can invest into other aspects of their business.
Our hard, result-oriented effort is supported by continuous, thorough analysis and hard data.
We are proud to say that our portfolio of clients has in it one of the major e-commerce players from Central Europe which we have not only helped expand into new markets, but also sustain a continuous growth once their presence was established.
Our current services include, but are not limited to:
Providing our own e-commerce platform and solutions,
professional multi-channel marketing,
full language localization,
native customer support.
Our ever-so growing team is always looking for skilled, passionate, young blood eager to learn the ways of international e-commerce business!
Maybe it is You, who we are after!
8commerce Team