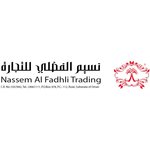 Naseem Al Fadhli Trading
Companie verificată
Echipa ejobs a verificat această companie. Activitatea declarată și detaliile de contact corespund informațiilor afișate aici.
Descrierea companiei
Our Vision
Highest quality, excellent service & best price for an enjoyable experience through our diversified concepts, tackling specialties from different ethnic origins, hence we strive for success in delivering on a high level of confidence, the best food & beverage products yet pioneering the presence of our brands in the GCC emerging market.
Our Mission
Striving to deliver to our customers and societies an enjoyable and sensational, healthier lifestyle. Hot Star Group is a leading food and beverage enterprise that holds and operates more than 5 top international franchise concepts across the Middle East and Africa. Founded in 2000, the Group has developed a significant chain of stores representing prime international brand names by setting the highest trend in Oman food and beverage market. With over 200 employees, the company possesses a concrete foundation managing more than 5 stores in Oman. We create rock-hard and fruitful business relations with investors and franchisees that align with our vision and values.
Our target is to be the top of mind choice as food & beverage service providers for the Lebanese, European, Asian and International quality oriented, value conscious and service driven customers. Yet being the cosmopolitan hub for bringing authentic flavors from all corners of the globe.
17 years of Excellence!
We pursue to establish business benchmarks not to shadow them by delivering the best service through caring for our customer's choice and promoting our successful concepts to reach F&B quality products seekers. Thus we Deliver Care & Promote, towards excellence.
Our Brands
Each of our brands are established with the highest standards of service & quality.
Casper & Gambini
Falafel & More
Babidris
Eatalian
From the Tree
Kids Monto
Asmahan Restaurent
Asmahan Sweet Gallery