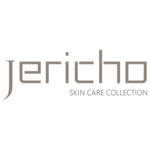 NAMS Marketing ltd
Companie neverificată
Compania nu a fost încă verificată de către echipa Ejobs.
Descrierea companiei
SALES AGENT Jericho SkinCare Collection
Are you? ... Highly ambitious, passionate about sales, confident, looking to live in Scotland and determined to earn a lot of money? If yes, then join our success!
Jericho SkinCare Collection are now recruiting Sales Agents and we are offering a very attractive salary package plus accommodation, Bonuses and Full FLIGHT Ticket!
NAMS Marketing is an inspirational, forward-thinking cosmetic company, revolutionising the best skincare products, growing on the market for the past 6 years.
Jericho is our luxurious brand, widely known for its innovative formulations, Dead Sea's exceptional properties, perfectly combining the 21st century science and technology.
Our group is currently operating in one of europe's wealthiest city's and we are growing.
You Must Have:
- Excellent English, written and verbal communication skills;
- Drive and ability to learn the job; 
- Strong will to succeed and earn a lot of money;
- A very competitive nature and leadership skills;
- Previous experience in a sales based role – ideally.

What`s in it for you? 
An attractive Fixed salary and amazing commission package
Company housing 10 min walk from work
Unlimited in time contract 
Management future
Fully Paid flight ticket
Monthly bonuses 
An opportunity to learn a new skill and the art of sale
And the list goes on and on...
Apply today to secure your position as space is limited,