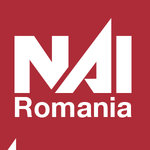 SC APPRAISAL VALUATION SRL
Companie verificată
Echipa ejobs a verificat această companie. Activitatea declarată și detaliile de contact corespund informațiilor afișate aici.
Descrierea companiei
NAI Romania is the exclusive representative of NAI Global in Romania.
NAI Global is a leading global commercial real estate brokerage firm. NAI Global offices are leaders in their local markets and work in unison to provide clients with exceptional solutions to their commercial real estate needs. NAI Global has more than 400 offices strategically located throughout North America, Latin America, Europe, Africa and Asia Pacific, with over 7,000 local market professionals, managing in excess of over 130 million square meters of property.  Annually, NAI Global completes in excess of $20 billion in commercial real estate transactions throughout the world.
NAI Global is the single largest, most powerful global network of owner-operated commercial real estate brokerage firms. NAI Global member firms, leaders in their local markets, are actively managed to work in unison and provide you with exceptional solutions to your commercial real estate needs.
Whether you need to buy, sell, lease, finance, or manage commercial property in your town, across Europe, Asia, the U.S. or in  Latin America, and beyond, your nearby NAI Global owner-operated member is your local point of entry into a world of creative solutions in commercial real estate.
NAI Romania is based in Bucharest. A dedicated team of people provides management, technology, marketing and corporate servicess to our clients in Romania and Internationally.
Media