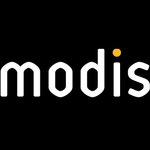 Modis Competence Center S.R.L.
Companie verificată
Echipa ejobs a verificat această companie. Activitatea declarată și detaliile de contact corespund informațiilor afișate aici.
Descrierea companiei
Modis Competence Center in Cluj-Napoca is part of the Modis Life Sciences group.
We are a community made up of the world's brightest minds in life sciences. Our professionals have the skills and passion to answer the complex challenges of doing business in today's dynamic world.
We take advantage of the great talent pool and geographic position to deliver innovative outsourced solutions with a great value-to-cost ratio.
Innovative technologies, smart devices and constantly evolving therapies are transforming the life sciences sector. We connect your skills and ambitions to the life sciences projects and opportunities you need to thrive! We are constantly looking for experts that want to excel and be at the forefront of medical advances & patient care. Whether the life sciences ecosystem is new for you, or you are an experienced professional: we help you put your talent first! Come join us!
Connect with our expertise
We have a multi-disciplined and multilingual team of bright minds onsite, who are well-trained and have a rich background & expertise in the life sciences sector. 
Onsite expertise:
   • Medical Writing
              - Our team of highly qualified medical writers & scientific designers delivers a wide spectrum of clinical documents for our pharma clients. We focus on 3 main areas:  scientific publications, clinical & regulatory affairs, medical communications. Examples of our work include publications in world renowned medical and scientific journals, clinical trial protocols, reports, and all supporting clinical trial documentation, supporting materials for medical congresses & e-congresses: abstracts, posters, presentations and infographics.
   • Clinical Trial Disclosure
              - We provide our clients with the capability and expertise to disclose the information from their clinical trials onto international regulatory websites (e.g. ClinicalTrials.gov, EudraCT), while fulfilling regulatory and logistical requirements.
Website: https://www.modis.com/expertise/global%20delivery%20centers/life%20sciences%20center