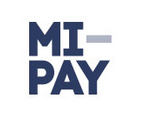 MI-PAY LIMITED BAGSHOT SUCURSALA SIBIU
Companie verificată
Echipa ejobs a verificat această companie. Activitatea declarată și detaliile de contact corespund informațiilor afișate aici.
Descrierea companiei
Mi-Pay 
Mi-Pay has been providing advanced payment services and payment expertise to mobile operators for 11 years and is at the forefront of mobile and eCommerce technologies. With offices in the UK, Sibiu, Manila and Dubai, we offer a broad range of fully hosted payment and fraud prevention services, that deliver clients higher revenues and reduced costs..
Supporting multiple mobile and online payment channels, Mi-Pay is an established company that has processes payment transactions for major operators such as Vodafone, 3, O2 Wallet, Sun Cellular and China Telecom. We lead the market in Europe and Asia when it comes to eCommerce payment success rates, payment fraud management, security and the delivery of web and mobile device services.  
Founded in 2004, we have Software Developers, QA Engineers, Infrastructure Engineers, Fraud Specialists, BI Specialists and Customer Support Specialists working in modern offices using the latest technologies, tools and equipment. By also providing top-tier salaries and outstanding benefits and training, Mi-Pay is a place where professionals want to come and work. If you are a C# developer, QA software Engineer, Tester, Infrastructure engineer or a Fraud/BI/ analytics specialist we would like to talk to you! All positions require a university degree, good written and spoken English language skills, and a strong desire to work in a dynamic, collaborative environment with other talented professionals.  If this is you, please send you CV, together with a brief summary of your background and career goals, to allen@mi-pay.com. Qualified candidates may be eligible for relocation assistance. Learn more about us by visiting  www.mi-pay.com