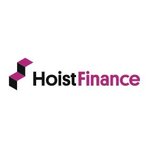 HOIST FINANCE AB PUBL
Companie verificată
Echipa ejobs a verificat această companie. Activitatea declarată și detaliile de contact corespund informațiilor afișate aici.
Descrierea companiei
What we do at Hoist Finance is pretty straightforward: We help people keep their financial commitments. Our approach to this is equally committed – fair, uncomplicated, and always with a humane perspective. Whenever a customer is in contact with us, they can rely on being treated in a consistent, responsible, and ethical way. Helping people get back on track and be a part of the financial ecosystem is at the core of what we do. At the same time, we are contributing to upholding fair and stable credit markets. This is important to not only our customers and the banking sector, but also to society as a whole.
Our organizational structure with clearly defined processes and clear roles and responsibilities are focused on one thing: working effectively together as a unified company – One Hoist Finance – that always puts the customer first. Helping our customers re-enter the financial ecosystem through amicable settlements is what distinguishes Hoist Finance. With this well-defined purpose, a clear structure, and a strong, healthy corporate culture, our ambition is to work together to create the best workplace.