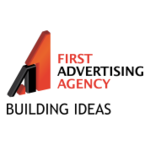 S.C.FIRST ADVERTISING AGENCY INTERNATIONAL S.R.L
Companie verificată
Echipa ejobs a verificat această companie. Activitatea declarată și detaliile de contact corespund informațiilor afișate aici.
Descrierea companiei
First Advertising Agency is the interface of a group of companies based in Bucharest, Romania.
First Advertising Agency represents the umbrella under which we develope and implement services, products and solutions to fit the unique goals and budgets of our clients, with the ultimate knowledge provided by our expert companies that create our support group.
We started in 2001 by offering innovative solutions for different markets. Our first steps were in the production of advertising materials that combined different type of materials and technologies in order to create innovations and impressive results.
We support Brand with the development and implementation of visual branding . We can talk about a superwide range of materials and solutions combined both with a touch of magic and science that brings brand stories to life in a unique journey that stands out with impressive results.
Through our group of companies, we have the production facilities and suitable equipments for all the necessary processes for large scale production: printing, cutting, forming, painting, welding, flexible, rigid, latex, uv, sublimation printing, metal frames, digital printing, folding cartons these are only few of our focus markets. Everything is controlled in order to ensure the best results for your project.
All of these being said we have one mission: to change the game into a more modern, sustainable and creative one.