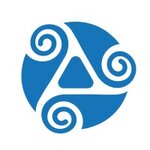 EOS Energy Outsourcing Services GmbH
Echipa eJobs a verificat această companie. Activitatea declarată și detaliile de contact corespund informațiilor afișate aici.
Descrierea companiei
Our group built its reputation providing high-quality services and solutions for manpower, construction, and logistics. These services are directed towards the improvement of productivity and efficiency for businesses that operate in the fields of energy (including renewable energies), infrastructure and other industrial sectors.
Our outsourced packages are tailored to every client's manpower and logistical needs, enabling them to focus on managing and developing their core business. These packages include staffing solutions, integrated logistics services for the personnel, technical & procurement service, and many more.
Thanks to our reliable and highly-trusted solutions, we have a successful track-record in providing a wide range of services in many countries and regions worldwide, including: Kazakhstan, Russian Federation, the Middle East, Europe, Asia and Africa. With more than 15 years of global experience and a workforce of 4,500+ people, we are able to provide our clients with excellent-quality onshore/offshore services. Our presence can be found in small-scale projects up to large development programs. This facilitated the development of a diverse client portfolio ranging from small dynamic enterprises to large energy companies and world-renowned EPC contractors. Our history grants our clients 5-star assistance in developing their consolidated and new businesses, both locally and globally.