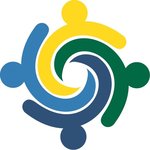 Development Gateway
Compania nu a fost încă verificată de către echipa Ejobs.
Descrierea companiei
Solutions that empower

Development Gateway is an organization that delivers
information solutions to the people on the front lines of international
development work. Whether they are government policy makers deciding how
to invest scarce resources, aid workers building schools and clinics,
or citizens who want to have a voice in the development process,
Development Gateway offers tools and advisory services that empower them
to be more effective. We work behind the scenes to enable others to
make a difference.

Our mission

Development Gateway empowers development workers, governments, and
citizens with the information they need to build a better world. We
believe that transparent, relevant information empowers people to
collaborate effectively and invest resources wisely for a healthier,
more prosperous future.
Our information technology tools and practical ideas put information
in the hands of the right people at the right time. Through a
combination of global services and custom solutions, we make development information easier to gather, access, use, and understand. 
We host global information platforms that provide access to critical development knowledge, data and resources. We implement aid information management systems that allow governments to make more informed decisions. We geocode
aid projects to create virtual feedback loops between donors and other
stakeholders. Finally, we provide training, workshops, and process
analysis to strengthen our partners' capacity to manage their own
information.
Development Gateway focuses on areas where even small investments in
information and communications technology can make a major difference.
As access to web and mobile technology continues to grow, there is
enormous opportunity for policymakers and development practitioners to
tap into new stores of knowledge in their work, meaning that they can
create greater development impact. These trends also create new
opportunities for citizens to play a direct role in planning and
monitoring the use of aid and other resources in their communities.
The success of Development Gateway's work depends on close working relationships with a wide range of partners.
These include developing country partners – governments,
nongovernmental organizations, and the private sector – as well as
international development institutions, donor agencies, individual
development specialists and other organizations committed to reducing
poverty through sustainable development worldwide. For more information
on our work and partnerships, please check out our latest Annual Report.
Development Gateway offers global services, custom solutions, and capacity building in three areas: governance, knowledge and networking and transparency and accountability.     
Locuri de munca
Development Gateway