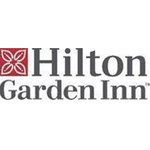 APEX ALLIANCE AERO 5 SRL
Companie verificată
Echipa ejobs a verificat această companie. Activitatea declarată și detaliile de contact corespund informațiilor afișate aici.
Descrierea companiei
Hilton is the leading global hospitality company, spanning the lodging sector from luxurious full-service hotels and resorts to extended-stay suites and mid-priced hotels. For nearly a century, Hilton has offered business and leisure travelers the finest in accommodations, service, amenities and value. Hilton is dedicated to continuing its tradition of providing exceptional guest experiences across its global brands. 
Hilton Garden Inn Bucharest Airport is located only 150 meters away from Henri Coandă International Airport, and 18 kilometers away from Bucharest downtown. The hotel will feature 218 guestrooms, 5 conference rooms, a restaurant with fusion cuisine, 24/7 onsite shop and a fitness center. Hilton Garden Inn Bucharest Airport is part of Hilton Honors,the award-winning guest-loyalty program for Hilton's 15 distinct hotel brands.
The Wright Flyer is a casual all day dining restaurant that combines elements of different culinary traditions. Combining different cuisines will be a delightful experience and funky fusion foods will showcase how restaurant chefs are pulling ingredients from all around the globe to create wonderfully unique recipes from very traditional dishes.
This concept will allow restaurant to provide guests from all over the world with a variety of different dishes in a very creative way.
Media